This site complies with the HONcode standard for trustworthy health information:
verify here.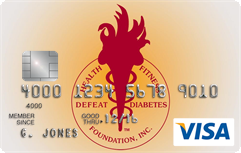 Rewarding for
you and us
Defeat Diabetes Foundation
Defeat Diabetes
Foundation
150 153rd Ave,
Suite 300
Madeira Beach, FL 33708
Care » Monitor
Search our News Articles Archives for diabetes and health news. Search by word or phrase. The latest article will appear first.
Dentists: The Forgotten Link
Posted: Wednesday, July 27, 2011
Researchers say that dentists can help identify patients with diabetes or pre-diabetic conditions.


Fatigue the Greatest Challenge for Dealing with Diabetes
Posted: Friday, July 22, 2011
Eighty-five percent of people with diabetes say fatigue is their top challenge and it makes it difficult to get through their day, a U.S. survey indicates.


Is Inhaled Insulin Closer to Reality?
Posted: Monday, July 11, 2011
New data on the inhalable insulin product Technosphere Insulin Afrezza, from MannKind Corp., indicate that the treatment confers no discernible risk for increased cardiovascular (CV) events, while another study examined patient satisfaction with this type of drug.


New Study Shows Diabetes Surging Worldwide
Posted: Sunday, July 10, 2011
The number of adults worldwide with diabetes has more than doubled in the past three decades -- jumping to nearly 350 million -- and it continues to surge, according to a new study in the journal Lancet.


High Aspirin Dosage May Curb Heart Attack Risk in Diabetes
Posted: Sunday, July 10, 2011
New research from scientists in Canada has revealed that taking aspirin every day could offer benefits for those managing their diabetes.


Poor Glycemic Control Worsens Incontinence
Posted: Saturday, July 09, 2011
In older women with diabetes and urinary incontinence, high A1c levels are associated with patient reports of more severe limitations due to incontinence.


Preventive Efforts in Type 2 Diabetes Are Cost Effective
Posted: Sunday, July 03, 2011
Preventive treatment with metformin or lifestyle intervention in patients with type 2 diabetes reduced the cost of medical care, including costs for inpatient and outpatient care and prescriptions, compared with placebo.


ACTID Results Emphasize Diet Alone Over Diet and Exercise
Posted: Sunday, July 03, 2011
Intensive dietary intervention and dietary intervention combined with an increase in moderate activity were both superior to usual care in a real-world comparison of diabetic patients in the first 6 months after being diagnosed.


Public Knows about Diabetes, Yet Takes No Action
Posted: Saturday, July 02, 2011
Americans are well informed about the risks, dangers, and signs of diabetes, but that knowledge does not appear to translate into actions to prevent or control the disease, researchers reported.


Total Calories, Not Carbs or Protein, Key to Weight Loss
Posted: Tuesday, June 28, 2011
The key to successful weight loss, a critical component of type 2 diabetes prevention and management, is adherence to a diet in everyday life. But despite the controversies such as low-carb vs. low fat, it is not clear what the ideal weight loss diet for people with diabetes would look like.


Costa Rica Travel Corp. will donate a portion of the proceeds to and is a sponsor of Defeat Diabetes Foundation.
Send your unopened, unexpired test strips to

:


Defeat Diabetes Foundation
150 153rd Ave, Suite 300
Madeira Beach, FL 33708
DDF advertisement
Analyze nutrition content by portion
DDF advertisement