This site complies with the HONcode standard for trustworthy health information:
verify here.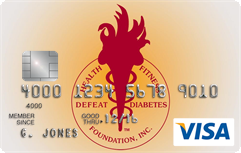 Rewarding for
you and us
Defeat Diabetes Foundation
Defeat Diabetes
Foundation
150 153rd Ave,
Suite 300
Madeira Beach, FL 33708
Care » Care
Search our News Articles Archives for diabetes and health news. Search by word or phrase. The latest article will appear first.
Georgia to Pay Diabetes Doctors for Performance
Posted: Tuesday, May 30, 2006
Georgia will provide bonuses to doctors who care for state employees with diabetes, and improve their outcomes.


Some Blood Pressure Meds May Raise Diabetes Risk
Posted: Tuesday, May 30, 2006
Diuretics and beta-blockers, used to treat hypertension, are associated with an increased risk of developing type 2 diabetes, new findings indicate.




Novel System Helps Grade Diabetic Foot Ulcer Severity
Posted: Wednesday, May 24, 2006
A new wound-based measurement system, the diabetic ulcer severity score (DUSS), helps categorize such ulcers and their likely outcome.




Personal Care Approach Aids Glycemic Control in Diabetic Women
Posted: Monday, May 22, 2006
Women with diabetes whose medical care includes quarterly consultations with their doctors and individualized goal setting tend to develop lower glycosylated hemoglobin levels (A1C) than those who receive routine care.




Older Diabetics Not Getting Heart, Kidney Drugs
Posted: Thursday, April 27, 2006
Despite the fact that drugs known as ACE inhibitors and ARBs prevent damage to the heart and kidneys in people with diabetes, fewer than half of older individuals in the US with diabetes are actually prescribed one of these agents, according to a new study.


Significant Improvement Noted In Diabetes Management Using Chronic Care Model
Posted: Tuesday, April 25, 2006
Educating people with diabetes in a primary-care setting with sustained, comprehensive intervention resulted in significant improvement in disease management and overall health.


Physician Performance Feedback Improves Diabetes Control
Posted: Friday, March 24, 2006
A computerized system that tells primary care physicians how well they are managing blood glucose levels in their patients seems to improve diabetes control, new research suggests.


U.S. Diabetes Population Grows 86 Percent Over Last Decade
Posted: Thursday, March 16, 2006
Research reveals diabetes complications are widespread and growing, and patients desire to gain better control.



The Diabetes Challenge - Ignorance, Blindness and Poorly Served Children
Posted: Thursday, April 21, 2005
Only just over half of people with diabetes realize it can lead to heart disease and death - yet 95 per cent of diabetes care is self care


Which Hand Washing Cleansers Fight Germs Best?
Posted: Friday, March 18, 2005


When it comes to hand washing, using soap and water is still one of the best bets for good hygiene" Our study showed that the antimicrobial hand washing agents were significantly more effective in reducing bacteria than the alcohol-based hand rubs and waterless hand wipes,"



Costa Rica Travel Corp. will donate a portion of the proceeds to and is a sponsor of Defeat Diabetes Foundation.
Send your unopened, unexpired test strips to

:


Defeat Diabetes Foundation
150 153rd Ave, Suite 300
Madeira Beach, FL 33708
DDF advertisement
Analyze nutrition content by portion
DDF advertisement