This site complies with the HONcode standard for trustworthy health information:
verify here.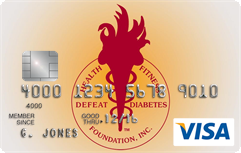 Rewarding for
you and us
Defeat Diabetes Foundation
Defeat Diabetes
Foundation
150 153rd Ave,
Suite 300
Madeira Beach, FL 33708
Care » Support Systems
Search our News Articles Archives for diabetes and health news. Search by word or phrase. The latest article will appear first.
Diabetics More Likely To Die After Heart Attack
Posted: Thursday, January 10, 2008
Mortality is still higher in those with diabetes than in non-diabetics, even though the treatment of people with diabetes who suffer a heart attack has improved.


Neuropathic Pain Effectively Treated by Cannabis
Posted: Thursday, January 03, 2008
Smoked cannabis eased pain induced in healthy volunteers, according to a study by researchers at the University of California, San Diego (UCSD) Center for Medical Cannabis Research (CMCR.) However, the researchers found that less may be more.


Mental Health Linked to Amputation Risk in Diabetics
Posted: Thursday, January 03, 2008
For U.S. veterans with diabetes, lower scores on a test of mental health functioning are associated with an increased risk of major amputations, according to a new study.


Measuring Dermal Temperature Helps Diabetics Keep Their Feet
Posted: Thursday, December 20, 2007
Diabetics can now use the wand-like, gooseneck TempTouch before they begin their day's activities. A spike in temperature warns that an infection is brewing so they can stay off their feet until the threat of an ulcer subsides.


Depression Treatment Reduces Mortality by Half in Older Diabetics
Posted: Thursday, December 13, 2007
Older depressed patients with diabetes who receive additional intervention for their depression are half as likely to die within 5 years as similar patients who not provided this intervention.


YouTube -- A Dangerous Source for Immunization Information
Posted: Thursday, December 06, 2007
Internet-based information sources are an area of growing concern in the medical community, with biased and unsubstantiated opinions becoming more and more prevalent.


"FATNESS VERSUS FITNESS" -- The Final Word
Posted: Thursday, December 06, 2007
Study Finds Fitness Level, Not Body Fat, May Be Stronger Predictor of Longevity for Older Adults. Death rates for those with higher fitness were less than half of rates for those who were unfit.


Diabetes Self-Management Course Improves Health
Posted: Thursday, December 06, 2007
Researchers found that when adults with type 2 diabetes followed an individually tailored self-management program, they were better able to reduce both their weight and blood pressure, and maintain these benefits over time.


Counseling Multiple Behavioral Changes Better Than Sequential
Posted: Thursday, November 29, 2007
Addressing more than one behavioral change at a time, so-called simultaneous counseling is probably more effective than sequential counseling, which tries to tackle changes one by one, a new study has found.


Pedometers Continue To Show Benefits in Reducing BMI, Blood Glucose and BP
Posted: Thursday, November 29, 2007
"I think that the BP reduction and weight loss seen with pedometers is remarkable, given that these are small gizmos designed to increase physical activity, not reduce weight", states Dr. Dena Bravata.


Costa Rica Travel Corp. will donate a portion of the proceeds to and is a sponsor of Defeat Diabetes Foundation.
Send your unopened, unexpired test strips to

:


Defeat Diabetes Foundation
150 153rd Ave, Suite 300
Madeira Beach, FL 33708
DDF advertisement
Analyze nutrition content by portion
DDF advertisement