This site complies with the HONcode standard for trustworthy health information:
verify here.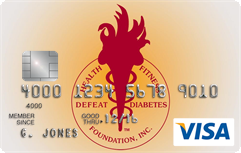 Rewarding for
you and us
Defeat Diabetes Foundation
Defeat Diabetes
Foundation
150 153rd Ave,
Suite 300
Madeira Beach, FL 33708
Care » Support Systems
Search our News Articles Archives for diabetes and health news. Search by word or phrase. The latest article will appear first.
Children of Diabetics Have Early Artery Disease
Posted: Friday, July 07, 2006
Adult children who have two parents with type 2 diabetes, but who are free from the disease themselves, have early signs of atherosclerosis, the results of a study shows.


Metformin Induces Long-Term Weight Loss in Teens
Posted: Friday, July 07, 2006
Metformin can induce long-term weight loss in obese, non-diabetic adolescents, and could possibly be useful in a regimen to help achieve weight loss in adolescents, who may have developed type 2 diabetes type due to overweight.


Children With Type 1 Diabetes Often Experience Depressive Symptoms
Posted: Friday, June 30, 2006
Depressive symptoms are common among children and adolescents with type 1 diabetes, according to researchers, who found evidence of depressive symptoms in 15% of the young diabetics in their study.


CGMS Monitor Gets Kids Involved In Diabetes Care
Posted: Friday, June 23, 2006
A serendipitous finding was that the children tend to become very involved in their own diabetes management when using a continuous blood glucose monitor.


Georgia to Pay Diabetes Doctors for Performance
Posted: Tuesday, May 30, 2006
Georgia will provide bonuses to doctors who care for state employees with diabetes, and improve their outcomes.


Novel System Helps Grade Diabetic Foot Ulcer Severity
Posted: Wednesday, May 24, 2006
A new wound-based measurement system, the diabetic ulcer severity score (DUSS), helps categorize such ulcers and their likely outcome.




Better Diabetes Management When Moms Collaborate, Rather Than Control
Posted: Wednesday, February 09, 2005
Maternal uninvolvement was associated with poorer adherence and quality of life.




Family Bonds Tied to Diabetes Control
Posted: Wednesday, December 15, 2004
The results of a study show that families play an important role in how well African-Americans with diabetes manage their disease.




Daily Placebo Works Better Than Taking An Active Drug Irregularly
Posted: Tuesday, November 30, 2004
Patients who took their pills every day halved their risk of dying by the end of the study, compared with those who skipped pills, Granger's team found, regardless of whether they took the drug or a placebo. Those who stuck to their pills were also less likely to spend time in hospital.



Better Treatment, Goal Attainment Needed for Diabetics in Managed Care Organizations
Posted: Thursday, March 18, 2004
MCO's have a lower rate of achieving targeted health goals, due to glycemic index, cholesterol levels and blood pressure being under-treated in patients with diabetes


Costa Rica Travel Corp. will donate a portion of the proceeds to and is a sponsor of Defeat Diabetes Foundation.
Send your unopened, unexpired test strips to

:


Defeat Diabetes Foundation
150 153rd Ave, Suite 300
Madeira Beach, FL 33708
DDF advertisement
Analyze nutrition content by portion
DDF advertisement