This site complies with the HONcode standard for trustworthy health information:
verify here.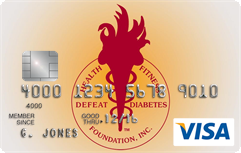 Rewarding for
you and us
Defeat Diabetes Foundation
Defeat Diabetes
Foundation
150 153rd Ave,
Suite 300
Madeira Beach, FL 33708
Care » Support Systems
Search our News Articles Archives for diabetes and health news. Search by word or phrase. The latest article will appear first.
Man Walking To Raise Awareness of Diabetes
Posted: Monday, September 25, 2006
Andy Mandell has insulin dependent diabetes, but he is not letting that stop him. He wanted to inform people about Type 2 Diabetes, so he went for a walk. He has completed more than 7,650 miles with the last leg of tour ahead of him. He has 10,000 miles to cover.



Dream Study Results Positive, but LifeStyle Intervention Better
Posted: Thursday, September 21, 2006
With less side effects then in the Dream Study and a much lower cost, study shows weight loss is the key factor in reducing diabetes risk for high-risk, overweight individuals.


Pioglitazone Demonstrates Significant Improvements in Cardiovascular Outcomes
Posted: Thursday, September 21, 2006
Actos® (pioglitazone HCl), an oral antidiabetic medication, demonstrated significant cardiovascular benefits in reducing the risk of heart attack and/or stroke and acute coronary syndrome in patients with type 2 diabetes.


A Mid-Summer's Night DREAM: Diabetes Prevention (Part 2- Ramipril Arm)
Posted: Thursday, September 21, 2006
The Dream Study also found that the ACE-inhibitor Altace (ramipril) does not prevent type 2 diabetes in patients with impaired glucose metabolism.


Overweight Youths Should be Treated for Obesity Much Earlier to Prevent Diabetes
Posted: Wednesday, September 13, 2006
Watchful waiting when faced with overweight preschoolers and elementary school children is poor pediatric practice.


Leading US Hospitals Serving Fast Food Sends Mixed Message
Posted: Wednesday, September 13, 2006
It is deplorable for a doctor to lecture a patient on taking more careful precautions against heart disease, while there is McDonald's in the hospital's lobby serving a fried-food lunch."


Lowering Blood Pressure: Take a Hike!
Posted: Wednesday, September 13, 2006
Three or four short, brisk walks throughout the day can be more helpful to people watching their blood pressure than one continuous bout of exercise, Indiana University researchers report.


Herbal Remedy Promising Against Diabetes
Posted: Thursday, September 07, 2006
The purified plant extract berberine, can reduce weight and improve glucose control.


Diabetes Better Managed In The UK Than The USA
Posted: Thursday, September 07, 2006
When patients have access to free healthcare, they have better clinical outcomes.


Weight Loss Should be the Primary Intervention for Risk of Diabetes
Posted: Thursday, August 31, 2006
In a randomized trial with 1079 participants, for over 3 years it was found that for every 2 pounds of weight loss there was a 16% reduction in risk.


Costa Rica Travel Corp. will donate a portion of the proceeds to and is a sponsor of Defeat Diabetes Foundation.
Send your unopened, unexpired test strips to

:


Defeat Diabetes Foundation
150 153rd Ave, Suite 300
Madeira Beach, FL 33708
DDF advertisement
Analyze nutrition content by portion
DDF advertisement