This site complies with the HONcode standard for trustworthy health information:
verify here.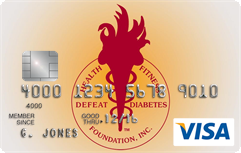 Rewarding for
you and us
Defeat Diabetes Foundation
Defeat Diabetes
Foundation
150 153rd Ave,
Suite 300
Madeira Beach, FL 33708
Care » Support Systems
Search our News Articles Archives for diabetes and health news. Search by word or phrase. The latest article will appear first.
75% of Children With Hypertension Are Undiagnosed
Posted: Thursday, August 23, 2007
High blood pressure is something you may not associate with children, but some kids do have it, and it can mean serious health problems.


Maternal Hypoglycemia, Hyperglycemia Increases Risk to Fetus
Posted: Thursday, August 23, 2007
Researchers call for re-evaluation of gestational diabetes diagnosis and treatment criteria.


Stephen Covey, Presents a Patient Education Program at AADE
Posted: Wednesday, August 08, 2007
Dr. Stephen Covey, author of the bestselling book The 7 Habits of Highly Effective People, and an internationally respected leadership authority, has teamed up with The American Association of Diabetes Educators (AADE) and Bayer Diabetes Care to introduce a unique patient education tool, The 7 Habits of Highly Effective People.


Patient Compliance Improves Through 'Motivational Interviewing
Posted: Friday, August 03, 2007
Patients often resist the advice of health care providers and thus neglect what is in their best interests. But research found that exploring a patient's motivation for resistance, through a process call motivational interviewing, can greatly increase compliance.


FDA To Ask If Avandia Should Stay In The Market
Posted: Friday, August 03, 2007
The FDA will ask outside advisers if GlaxoSmithKline Plc's diabetes drug Avandia should stay on the market or be subject to new warnings or limits.


Concurrent Counseling With Dietitian, Physician Is Effective in Achieving Weight Loss
Posted: Friday, August 03, 2007
Concurrent counseling with a dietitian and a physician in an outpatient setting is effective in achieving and maintaining weight loss, according to a new study.


Healthy Lifestyle in Middle Age Reduces Mortality and CVD Later in Life
Posted: Friday, August 03, 2007
Adoption of 4 healthy lifestyle habits in middle age is associated with a 40% reduction in all-cause mortality and 35% reduction in CVD events within 4 years.


Half of Diabetic Patients Not Reaching HbA1c Target
Posted: Thursday, July 26, 2007
Despite significant gains in disease control over the last 6 years, nearly half of patients with diabetes failed to reach national treatment goals in 2006.


Less Insulin In the Brain Key to a Long Life
Posted: Thursday, July 26, 2007
Good, old-fashioned diet and exercise might keep you young by reducing the action of insulin in the brain, researchers reported.


Heart Care Below Par in Older Diabetics: Study
Posted: Thursday, July 19, 2007
A low proportion of elderly individuals newly diagnosed with type 2 diabetes receive heart-protecting drugs like aspirin, blood pressure-lowering drugs and cholesterol-lowering drugs, according to a new study.


Costa Rica Travel Corp. will donate a portion of the proceeds to and is a sponsor of Defeat Diabetes Foundation.
Send your unopened, unexpired test strips to

:


Defeat Diabetes Foundation
150 153rd Ave, Suite 300
Madeira Beach, FL 33708
DDF advertisement
Analyze nutrition content by portion
DDF advertisement