This site complies with the HONcode standard for trustworthy health information:
verify here.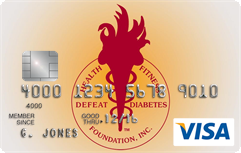 Rewarding for
you and us
Defeat Diabetes Foundation
Defeat Diabetes
Foundation
150 153rd Ave,
Suite 300
Madeira Beach, FL 33708
Care » Alternative Medicine
Search our News Articles Archives for diabetes and health news. Search by word or phrase. The latest article will appear first.
Cherries Can Help to Fight Diabetes
Posted: Thursday, December 28, 2006
Michigan State University researchers have reported that chemicals found in cherries may help fight diabetes.


Cod Liver Oil Reduces Risk for Type 1 Diabetes
Posted: Thursday, December 21, 2006
Taking cod liver oil early in life appears to reduce the chances that children will develop insulin-dependent ("type 1") diabetes, by 26%, researchers report.


More Support for Coffee's Anti-diabetes Benefits
Posted: Thursday, December 14, 2006
Drinking four or more cups of coffee a day could cut the risk of developing type-2 diabetes by over 23 per cent, say American and Finnish researchers.


Once Weekly Fish Consumption Linked to Reduced Cognitive Decline
Posted: Thursday, December 07, 2006
Fish consumption, about one serving per week or more, is associated with reduced cognitive decline, according to the results of a prospective cohort study.


A Cup of Confusion: Is Coffee Healthy or Not?
Posted: Thursday, November 30, 2006
New studies suggest java helps protect against major diseases, including diabetes.


Alpha-Lipoic Acid Improves Diabetic Neuropathy
Posted: Wednesday, November 22, 2006
Acording to a report in the November issue of Diabetes Care, Alpha-lipoic acid (ALA) given orally improves symptoms in patients with diabetic polyneuropathy.




Risk of Diabetes Reduced by 58% With Active Counseling and Continues After Counseling Stops
Posted: Wednesday, November 22, 2006
The effects of lifestyle intervention on diabetes risk do not disappear after active counseling has stopped, even after three plus years.


Diabetes and Metabolic Syndrome Treated with Malaria Drug
Posted: Wednesday, November 22, 2006
Studies of a rare genetic condition that increases cancer risk have unveiled a potential treatment for metabolic syndrome, and diabetes disorders that afflicts as many as one in every four American adults and puts them at sharply increased risk cardiovascular disease, heart attacks and strokes.


Rimonabant (Accomplia) to Treat Obesity and Improve Glycemic Control Approved in Mexico
Posted: Wednesday, November 22, 2006
Accomplia is now approved in Europe and Mexico, US next?


Fruit Yogurt Could Play an Important Role in Diabetes Management
Posted: Thursday, November 16, 2006
Scientists screened dairy and soy yogurts for properties that could help keep diabetes and hypertension in check, such as the activity level of enzymes that help moderate blood sugar.


Costa Rica Travel Corp. will donate a portion of the proceeds to and is a sponsor of Defeat Diabetes Foundation.
Send your unopened, unexpired test strips to

:


Defeat Diabetes Foundation
150 153rd Ave, Suite 300
Madeira Beach, FL 33708
DDF advertisement
Analyze nutrition content by portion
DDF advertisement