This site complies with the HONcode standard for trustworthy health information:
verify here.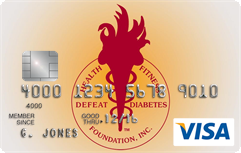 Rewarding for
you and us
Defeat Diabetes Foundation
Defeat Diabetes
Foundation
150 153rd Ave,
Suite 300
Madeira Beach, FL 33708
Care » Alternative Medicine
Search our News Articles Archives for diabetes and health news. Search by word or phrase. The latest article will appear first.
Exercise Key in Control of Type 2 Diabetes: 103 Studies
Posted: Saturday, July 14, 2007
The review found, studies that focused only on boosting exercise levels yielded greater benefits than those that tried to change patients' diets, exercise habits and medication adherence all at once.


Yogurt Can Help Delay Diabetes
Posted: Saturday, July 14, 2007
Homemade curd delays onset of diabetes, slowing down the progression of diabetes, lowering bad cholesterol and raising heart-protective good cholesterol. The findings have been reported in the latest issue of international journal Nutrition.


Teach Doctors To Cook And Walk
Posted: Saturday, July 07, 2007
Walk two miles and call me in the morning. That's what doctors could soon prescribe if the new leaders of two major medical groups have their way.


New Study Shows Chromium Improves Diabetes and Lipid Control
Posted: Friday, June 22, 2007
Published results from a 447 subject, randomized, double-blind, placebo-controlled clinical study showed Diachrome, a patented combination of chromium picolinate and biotin, significantly improved glycemic control in patients with poorly controlled blood sugar levels who were being treated with oral anti-diabetic medication (OADs).


Pear Cactus Helps to Control Blood Sugars
Posted: Friday, June 08, 2007
Eating nopales along with a traditional Mexican breakfast can help people with diabetes keep their blood sugar under control, a new study shows.


Fish-Oil Supplements Plus Regular Aerobic Exercise Benefit Overweight Patients
Posted: Friday, June 01, 2007
In overweight patients, fish oil supplements and regular aerobic exercise reduced body fat and improved cardiovascular and metabolic health, according to the results of a new study.


Antioxidant Achieves a 64% Reduction In the Onset of Diabetes
Posted: Tuesday, May 22, 2007
Succinobucol, a novel antioxidant with anti-inflammatory properties, achieved a 64% reduction in new-onset diabetes in patients with a recent acute coronary syndrome.


Honey as a Treatment for Diabetic Ulcers
Posted: Friday, May 11, 2007
Experts believe that treating wounds with honey has tremendous potential for the approximately 200 million people in the world with diabetes, 15 percent of whom will develop an ulcer, usually because of impaired sensation in their feet.


A Cherry on Top: Tart Cherries May Alter Heart/Diabetes Factors
Posted: Friday, May 11, 2007
Researchers report that rats that received powdered tart cherries in their diet had lower total cholesterol, lower blood sugar, less fat storage in the liver and lower oxidative stress, compared with rats that didn't receive cherries.


Pizza A Functional Food To Lower Cholesterol?
Posted: Thursday, May 03, 2007
A new pizza dough mixture which incorporates cholesterol-lowering plant sterols is set to further expand the market for functional snack foods.


Costa Rica Travel Corp. will donate a portion of the proceeds to and is a sponsor of Defeat Diabetes Foundation.
Send your unopened, unexpired test strips to

:


Defeat Diabetes Foundation
150 153rd Ave, Suite 300
Madeira Beach, FL 33708
DDF advertisement
Analyze nutrition content by portion
DDF advertisement