This site complies with the HONcode standard for trustworthy health information:
verify here.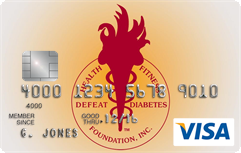 Rewarding for
you and us
Defeat Diabetes Foundation
Defeat Diabetes
Foundation
150 153rd Ave,
Suite 300
Madeira Beach, FL 33708
Care » Alternative Medicine
Search our News Articles Archives for diabetes and health news. Search by word or phrase. The latest article will appear first.
Vitamin K Helps in Regulating Insulin Activity in Diabetes
Posted: Thursday, August 23, 2007
The vitamin K dependant protein osteocalcin may have a positive effect on reducing obesity and diabetes, suggests a new study.


Lettuce May Be The Next Big Diabetes Treatment
Posted: Wednesday, August 08, 2007
Capsules of insulin produced in genetically modified lettuce could hold the key to restoring the body's ability to produce insulin and help millions of Americans who suffer from insulin-dependent diabetes, according to University of Central Florida biomedical researchers.


Indian Herb Again Shows Promise for Diabetics
Posted: Friday, August 03, 2007
The traditional Indian herbal Salacia oblonga, can be effective for diabetics to lower blood sugars by 23% and insulin responses by 29%, says a new study from the US that helps build the science behind the herb.


Patient Compliance Improves Through 'Motivational Interviewing
Posted: Friday, August 03, 2007
Patients often resist the advice of health care providers and thus neglect what is in their best interests. But research found that exploring a patient's motivation for resistance, through a process call motivational interviewing, can greatly increase compliance.


Healthy Lifestyle in Middle Age Reduces Mortality and CVD Later in Life
Posted: Friday, August 03, 2007
Adoption of 4 healthy lifestyle habits in middle age is associated with a 40% reduction in all-cause mortality and 35% reduction in CVD events within 4 years.


Pumpkin Extract Can Improve Blood Glucose Levels for Diabetics
Posted: Thursday, July 26, 2007
Results from a new study shows that an extract from pumpkin (Cucurbita ficifolia) may improve blood glucose levels in diabetics, exert antioxidant effects and prevent the progressive destruction of pancreatic betacells.


Less Insulin In the Brain Key to a Long Life
Posted: Thursday, July 26, 2007
Good, old-fashioned diet and exercise might keep you young by reducing the action of insulin in the brain, researchers reported.


Flavonoids in Orange Juice Make It a Healthy Drink for Diabetics
Posted: Thursday, July 26, 2007
Orange juice, despite its high caloric load of sugars, appears to be a healthy food for diabetics due to its mother lode of flavonoids, a study by endocrinologists.


Dairy-Deficient Diet May Determine Diabetes Risk
Posted: Thursday, July 19, 2007
A lack of vitamin D and calcium in the diet may increase the risk for the metabolic syndrome and type 2 diabetes in patients with impaired glucose tolerance, nutrition researchers found.


Vitamin D, Calcium May Prevent, Improve Diabetes
Posted: Saturday, July 14, 2007
Combined supplementation with vitamin D and calcium may improve blood sugar and insulin levels and prevent diabetes by 64%, suggests a new meta-analysis and review.


Costa Rica Travel Corp. will donate a portion of the proceeds to and is a sponsor of Defeat Diabetes Foundation.
Send your unopened, unexpired test strips to

:


Defeat Diabetes Foundation
150 153rd Ave, Suite 300
Madeira Beach, FL 33708
DDF advertisement
Analyze nutrition content by portion
DDF advertisement