This site complies with the HONcode standard for trustworthy health information:
verify here.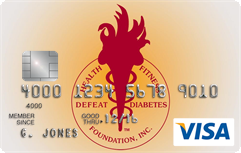 Rewarding for
you and us
Defeat Diabetes Foundation
Defeat Diabetes
Foundation
150 153rd Ave,
Suite 300
Madeira Beach, FL 33708
Care » Alternative Medicine
Search our News Articles Archives for diabetes and health news. Search by word or phrase. The latest article will appear first.
Family, Dogs and Childhood Health Problems Linked to Adult Snoring
Posted: Saturday, August 23, 2008
Chronic adult snoring has been linked to various health concerns, as well as obvious inconveniences. The development of snoring often starts early in life however, and a recent research team has uncovered some major risk factors during childhood for future adult snoring.


Diabetics Should Include More Herbs And Spices In Their Foods
Posted: Thursday, August 21, 2008
In test-tube experiments, researchers at the University of Georgia, Athens, found that extracts of various herbs and spices - such as cinnamon, cloves, sage and rosemary -inhibited a damaging process that can result from high blood sugar levels.


New Treatment for Diabetes Growing on Trees
Posted: Thursday, August 21, 2008
A new possible food additive can reduce blood glucose levels by 28% for those with type 2 diabetes. A new study shows that a phytochemical in fruits and vegetables, called Emulin can help to reduce blood sugars in type 2 diabetics. This treatment for diabetes has been growing right in our backyard.


New Drug Helps to Reverse Diabetes and Prevent Aging
Posted: Friday, August 15, 2008
A drug that fights aging and halts the onset of diabetes, cancer and heart disease, may hit market shelves in another five years, claim researchers.


Broccoli Can Reverse Diabetes Damage
Posted: Friday, August 15, 2008
Broccoli burgers offered by McDonalds to reduce diabetes risk? Not really, but why not?


Lettuce A Possible Treatment for Type 1 Diabetes
Posted: Friday, August 15, 2008
It's in your fridge and now, scientists are studying it to help patients with type one diabetes. Lettuce could soon help the millions of people in the United States diagnosed with this chronic disease.


Vitamin D for Babies May Prevent Diabetes Later in Life
Posted: Friday, August 15, 2008
Supplementing with vitamin D early in life may reduce the chances of developing type 1 diabetes later on, according to a new study.


Oily Fish Help Prevent Blindness
Posted: Monday, August 11, 2008
Eating oily fish on a consistent basis appears to help prevent blindness due to aging, concludes a group of London researchers.


Exercise Pill Offers Fitness Without Effort
Posted: Friday, August 08, 2008
Is this the magic pill we have all been waiting for? Can you enjoy the benefits of exercise without the pain of exertion? Forget treadmills and spin classes? The answer may one day be yes just take a pill that tricks the muscles into thinking they have been working out furiously.


Chili Peppers Help Keep the Body Warm
Posted: Thursday, August 07, 2008
Chemicals found in chili peppers convert energy into heat within ones body, concludes a recent study. This heat is in addition to the general sensation of spiciness induced by chili's, leading to flushing and sweating.


Costa Rica Travel Corp. will donate a portion of the proceeds to and is a sponsor of Defeat Diabetes Foundation.
Send your unopened, unexpired test strips to

:


Defeat Diabetes Foundation
150 153rd Ave, Suite 300
Madeira Beach, FL 33708
DDF advertisement
Analyze nutrition content by portion
DDF advertisement