This site complies with the HONcode standard for trustworthy health information:
verify here.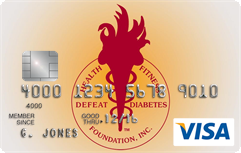 Rewarding for
you and us
Defeat Diabetes Foundation
Defeat Diabetes
Foundation
150 153rd Ave,
Suite 300
Madeira Beach, FL 33708
Care » Alternative Medicine
Search our News Articles Archives for diabetes and health news. Search by word or phrase. The latest article will appear first.
Samurai Karate Studio Announces Participation in Martial Arts Defeat Diabetes® Community Action Project™ (MADDCAP™)
Posted: Monday, June 08, 2009
Samurai Karate Studio is pleased to announce their participation in a new martial art's program, called MADDCAP, or Martial Arts Defeat Diabetes Community Action Project. According to Sensei Chris Feldt, owner and chief instructor for SKS, this new program will be part of the curriculum that SKS teaches that will include information about the disease, the risk factors, warning signs, complications and ways to prevent the disease through attention to nutrition and exercise.


Low-Fat Chocolate Milk Aids Muscle Recovery
Posted: Friday, June 05, 2009
Low-fat chocolate milk appears to be more effective for muscle recovery than popular high-carbohydrate post-workout drinks, according to a recent study conducted on male college soccer players.


Benefit of Exercise on Diabetes Risk Undone by Vitamin Supplements
Posted: Wednesday, June 03, 2009
A team of scientists from Germany and the US found that vitamin C and E supplements may undo the benefits of exercise on diabetes risk and glucose metabolism. It would seem that exercise-induced oxidative stress helps the body defend itself against stress and metabolize carbodydrates more effectively, said the researchers.


Bariatric Surgery Patient Database Exceeding 120,000
Posted: Wednesday, June 03, 2009
With more than 120,000 patients having a bariatric surgery procedure, we now have a database that can help in determining which patients would benefit from the different forms of bariatric surgery.


Carbon Monoxide a Possible Treatment for Gastroparesis in Diabetics
Posted: Monday, June 01, 2009
Diabetics suffering from the uncomfortable, and potentially dangerous condition known as gastroparesis, have had little effective treatment to help them. Inhalation of small amounts of carbon monoxide (CO) may be their answer, as it has recently been shown to reverse gastroparesis in diabetic mice.


Cherry Juice Helps Endurance Athletes
Posted: Thursday, May 28, 2009
Tart cherry juice reduces inflammation and post-exercise pain, in long-distance runners, claims a recent study. This finding supports other recent research which has claimed numerous potential benefits in consuming tart cherries.


Walnuts Found to Benefit Diabetes Control
Posted: Tuesday, May 26, 2009
A new study has found that keeping the diet for Type 2 diabetes under control gets a lot of help from including daily amounts of foods with the right kind of fats such as walnuts.


New Free Prevention Resource for Your Endo's Office & Online
Posted: Tuesday, May 26, 2009
A free resource designed to educate patients about ways to successfully manage their diabetes was revealed at the American Association of Clinical Endocrinologists (AACE) 18th Annual Meeting & Clinical Congress: "The Power of Prevention Magazine"


More Time in the Sun Reduces Risk of Heart Disease and Diabetes
Posted: Tuesday, May 26, 2009
Spending more time in the sunshine could help older people to reduce their risk of developing heart disease and diabetes.


Ultraviolet LEDs Make Lettuce Healthier
Posted: Wednesday, May 20, 2009
Darker leafy greens are known to be higher in nutrients, including antioxidants, than light colored greens. Using ultraviolet electronic light sources, researchers have recently found a way to make lettuce both darker and redder, potentially laying the foundations for a new, and healthier, form of vegetable consumption.


Costa Rica Travel Corp. will donate a portion of the proceeds to and is a sponsor of Defeat Diabetes Foundation.
Send your unopened, unexpired test strips to

:


Defeat Diabetes Foundation
150 153rd Ave, Suite 300
Madeira Beach, FL 33708
DDF advertisement
Analyze nutrition content by portion
DDF advertisement