This site complies with the HONcode standard for trustworthy health information:
verify here.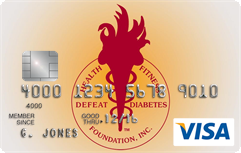 Rewarding for
you and us
Defeat Diabetes Foundation
Defeat Diabetes
Foundation
150 153rd Ave,
Suite 300
Madeira Beach, FL 33708
Care » Alternative Medicine
Search our News Articles Archives for diabetes and health news. Search by word or phrase. The latest article will appear first.
Dentists: The Forgotten Link
Posted: Wednesday, July 27, 2011
Researchers say that dentists can help identify patients with diabetes or pre-diabetic conditions.


Replace Nuts for Carbs Beneficial in Diabetes
Posted: Tuesday, July 19, 2011
Eating nuts every day could help control Type 2 diabetes and prevent its complications.


Why Do Patients with Diabetes Walk Less?
Posted: Tuesday, July 19, 2011
Physical activity is a cornerstone of treatment for diabetes, yet people with diabetes perform less moderate and vigorous physical activity (MVPA) than people without diabetes.


Certain Foods Linked to Long-term Weight Gain
Posted: Monday, July 11, 2011
Munching more unprocessed plant foods may help keep the middle-aged bulge away, a new study suggests. On the other hand, meat, french fries and sugar-sweetened drinks can help pack on the pounds. The findings suggest that the types of food you choose, not just calories, are important for avoiding age-related weight gain.


Zinc Helps with Type 2 Diabetes
Posted: Monday, July 11, 2011
Zinc may perform a protective function for those with type 2 diabetes, researchers at the University of Michigan suggest.


New Study Shows Diabetes Surging Worldwide
Posted: Sunday, July 10, 2011
The number of adults worldwide with diabetes has more than doubled in the past three decades -- jumping to nearly 350 million -- and it continues to surge, according to a new study in the journal Lancet.


High Aspirin Dosage May Curb Heart Attack Risk in Diabetes
Posted: Sunday, July 10, 2011
New research from scientists in Canada has revealed that taking aspirin every day could offer benefits for those managing their diabetes.


Flavonoid in Strawberries May Limit Diabetes Complications
Posted: Saturday, July 09, 2011
Researchers have shown that fisetin, a type of flavonoid found in strawberries and to a lesser extent in other foods, reduces neurologic complications and kidney damage in a mouse model of type 1 diabetes.


NIH findings in mice have potential to curb obesity and type 2 diabetes
Posted: Wednesday, July 06, 2011
Discovery makes white fat mimic energy-burning brown fat, muscle.


Preventive Efforts in Type 2 Diabetes Are Cost Effective
Posted: Sunday, July 03, 2011
Preventive treatment with metformin or lifestyle intervention in patients with type 2 diabetes reduced the cost of medical care, including costs for inpatient and outpatient care and prescriptions, compared with placebo.


Costa Rica Travel Corp. will donate a portion of the proceeds to and is a sponsor of Defeat Diabetes Foundation.
Send your unopened, unexpired test strips to

:


Defeat Diabetes Foundation
150 153rd Ave, Suite 300
Madeira Beach, FL 33708
DDF advertisement
Analyze nutrition content by portion
DDF advertisement