This site complies with the HONcode standard for trustworthy health information:
verify here.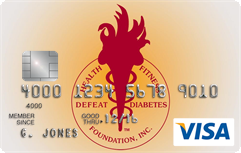 Rewarding for
you and us
Defeat Diabetes Foundation
Defeat Diabetes
Foundation
150 153rd Ave,
Suite 300
Madeira Beach, FL 33708
Care » Self-Management
Search our News Articles Archives for diabetes and health news. Search by word or phrase. The latest article will appear first.
Obesity, Diabetes Drive High Rate of Kidney Failure in U.S.
Posted: Friday, July 21, 2006
Study shows marked difference between Americans and leaner Norwegian patients.


Atorvastatin Lowers Cholesterol, But Does Not Prevent Cardiac Events in Diabetic
Posted: Friday, July 21, 2006
Although atorvastatin therapy led to a significant reduction in mean LDL cholesterol level in patients with type 2 diabetes, there was no significant difference from placebo in cardiac events, such as cardiovascular death and myocardial infarction (MI).




Metabolic Syndrome Predicts Breast Cancer Recurrence
Posted: Friday, July 21, 2006
Metabolic syndrome, especially if associated with elevated testosterone, is "an important prognostic factor" in the recurrence of breast cancer, In a small study 50% of the women with metabolic syndrome developed breast cancer recurrence.


Short Legs Early Risk Factor for Type 2 Diabetes
Posted: Friday, July 21, 2006
Being short and especially having short legs appear to increase the risk being overweight and developing type 2 diabetes in middle age, new research shows.


Impaired Fasting Glucose Screening Could Prevent Cardiovascular Disease
Posted: Friday, July 14, 2006
Finding people with impaired fasting glucose -- a prediabetic stage -- could also help identify those with risk factors that can be modified to reduce the risk of cardiovascular disease.


New Guidelines Target Diabetic Kidney Disease: Screen at Diagnosis of Type 2 Diabetes
Posted: Friday, July 07, 2006
New guidelines developed for the first time by the Kidney Disease Outcomes Quality Initiative provide detailed information on how to improve clinical outcomes in patients who have both diabetes and chronic kidney disease.


Preop Glycemic Control Decreases Infection Risk
Posted: Friday, July 07, 2006
Tight control of glucose in the postoperative period results in fewer complications, including infections, and decreased mortality in both diabetic and nondiabetic patients.


Children of Diabetics Have Early Artery Disease
Posted: Friday, July 07, 2006
Adult children who have two parents with type 2 diabetes, but who are free from the disease themselves, have early signs of atherosclerosis, the results of a study shows.


Metformin Induces Long-Term Weight Loss in Teens
Posted: Friday, July 07, 2006
Metformin can induce long-term weight loss in obese, non-diabetic adolescents, and could possibly be useful in a regimen to help achieve weight loss in adolescents, who may have developed type 2 diabetes type due to overweight.


LDL Cholesterol Below Recommended Levels Is Better
Posted: Friday, June 30, 2006
Lowering LDL ("bad") cholesterol levels substantially below currently recommended levels significantly reduces the chances that people with diabetes and heart disease will suffer a stroke or heart attack, researchers report.


Costa Rica Travel Corp. will donate a portion of the proceeds to and is a sponsor of Defeat Diabetes Foundation.
Send your unopened, unexpired test strips to

:


Defeat Diabetes Foundation
150 153rd Ave, Suite 300
Madeira Beach, FL 33708
DDF advertisement
Analyze nutrition content by portion
DDF advertisement