This site complies with the HONcode standard for trustworthy health information:
verify here.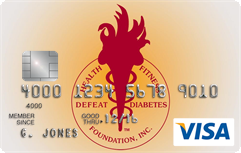 Rewarding for
you and us
Defeat Diabetes Foundation
Defeat Diabetes
Foundation
150 153rd Ave,
Suite 300
Madeira Beach, FL 33708
Care » Self-Management
Search our News Articles Archives for diabetes and health news. Search by word or phrase. The latest article will appear first.
Diabetes Linked to Tooth Decay
Posted: Sunday, September 04, 2011
Research has found a link between diabetes and dental problems.


164 Million Obese Adults by 2030
Posted: Saturday, September 03, 2011
Half of U.S. adults will be obese by 2030 if current trends continue, a new report shows.


American College of Obstetricians and Gynecologists Agree on Screening for Diagnosis of Gestational Diabetes
Posted: Tuesday, August 30, 2011
ACOG agrees on the approach to screening and diagnosis for GDM in the continued absence of an international consensus on whether the benefits of some screening approaches outweigh the costs.


NIH Research Model Predicts Weight With Varying Diet, Exercise Changes
Posted: Monday, August 29, 2011
Findings challenge one-size-fits-all weight assumptions.


Self-Monitoring Can Improve Glucose Control for Type 2's
Posted: Monday, August 29, 2011
When it comes to self-monitoring of blood glucose, it's not the quantity that matters, it's the quality of the testing.


Antioxidant Spices Reduce Negative Effects of High-Fat Meals by 30 Percent
Posted: Sunday, August 21, 2011
Eating a diet rich in spices, like turmeric and cinnamon, reduces the body's negative responses to eating high-fat meals, according to Penn State researchers.


Insulin Pumps Can Increase or Decrease Insulin Dose when Flying
Posted: Tuesday, August 16, 2011
Changes in cabin pressure during flights may cause insulin pumps to deliver too much or too little of the medication -- possibly putting sensitive diabetes patients at risk, researchers report.


New Technology Helps Patients Manage Diabetes
Posted: Monday, August 08, 2011
An interactive computer software program appears to be effective in helping patients manage their Type 2 diabetes using their mobile phones, according to a new study.


More Muscle Mass Knocks Out Insulin Resistance and Prediabetes
Posted: Monday, August 08, 2011
Having more muscle mass can protect against insulin resistance and prediabetes, no matter overall body size, researchers said.


Dietary Fish Linked to Lower Risk for Type 2 Diabetes in Men
Posted: Sunday, July 31, 2011
Dietary fish consumption is linked to a lower risk for type 2 diabetes in men but not in women, according to the results of a prospective study.


Costa Rica Travel Corp. will donate a portion of the proceeds to and is a sponsor of Defeat Diabetes Foundation.
Send your unopened, unexpired test strips to

:


Defeat Diabetes Foundation
150 153rd Ave, Suite 300
Madeira Beach, FL 33708
DDF advertisement
Analyze nutrition content by portion
DDF advertisement