This site complies with the HONcode standard for trustworthy health information:
verify here.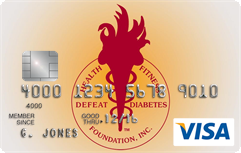 Rewarding for
you and us
Defeat Diabetes Foundation
Defeat Diabetes
Foundation
150 153rd Ave,
Suite 300
Madeira Beach, FL 33708
Care
Search our News Articles Archives for diabetes and health news. Search by word or phrase. The latest article will appear first.
Preventing Diabetes with Lifestyle Changes Can Persist for at Least 10 Years
Posted: Sunday, February 07, 2010
Ten-Year follow-up of diabetes incidence and weight loss in the Diabetes Prevention Program Outcomes Study shows positive results.


Diabetes Linked to Improved Survival in Critically Ill Patients
Posted: Sunday, February 07, 2010
Consistent with prior reports, but still surprising, diabetes does not worsen hospital mortality in critically ill patients, researchers say. In fact, diabetes is often associated with improved survival.


A Few Extra Pounds Can Benefit Older People
Posted: Sunday, February 07, 2010
A little excess weight after age 70 could do the body some good, according to results of a study involving 9,000 older patients.


Medical Professionals Failing to Tell Patients They Are Not Fit to Drive
Posted: Sunday, January 31, 2010
Many healthcare professionals are failing to advise people with medical conditions that could affect their ability to drive whether they should get behind the wheel, according to new research.


New Data Prompt Renewed Calls for Public Health Initiative to Cut Salt in US Diet
Posted: Sunday, January 31, 2010
New statistical projections suggest that slashing salt in the US diet by 3 g per day would have huge benefits, reducing the annual number of new cases of coronary heart disease, strokes, and MI's and potentially saving up to 90,000 lives a year.


Physical Activity Associated with Healthier Aging
Posted: Sunday, January 31, 2010
Studies in Archives of Internal Medicine detail associations between exercise and cognitive function, bone density and overall health.


HbA1c Screening in Routine Clinical Practice
Posted: Sunday, January 31, 2010
Hemoglobin A1c (HbA1c) may be useful for diabetes screening and diagnosis in routine clinical practice, according to the results of a new study.


New Breath Sensor Could Help Combat Diabetes
Posted: Sunday, January 31, 2010
A tiny new sensor could provide fresh, inexpensive diagnosis and treatment methods for people suffering from a variety of diseases.


Diabetic Eye Disease More Severe in African-Americans Who Consume More Calories, Sodium
Posted: Sunday, January 31, 2010
High intakes of calories and sodium appear to be associated with the progression of retinal disease among African American patients with diabetes.


Obesity Screening Recommended for Children Ages 6 to 18 Years
Posted: Sunday, January 31, 2010
The US Preventive Services Task Force (USPSTF) recommends that clinicians screen children ages 6 to 18 years for obesity and refer them as appropriate to programs to improve their weight status, according to evidence-based guidelines.


Costa Rica Travel Corp. will donate a portion of the proceeds to and is a sponsor of Defeat Diabetes Foundation.
Send your unopened, unexpired test strips to

:


Defeat Diabetes Foundation
150 153rd Ave, Suite 300
Madeira Beach, FL 33708
DDF advertisement
Analyze nutrition content by portion
DDF advertisement