This site complies with the HONcode standard for trustworthy health information:
verify here.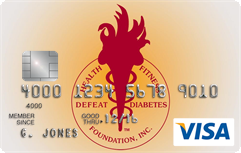 Rewarding for
you and us
Defeat Diabetes Foundation
Defeat Diabetes
Foundation
150 153rd Ave,
Suite 300
Madeira Beach, FL 33708
Self-Management » Beverages
Search our News Articles Archives for diabetes and health news. Search by word or phrase. The latest article will appear first.
Just Slightly Reducing Sugar Intake, Increasing Fiber Consumption Reduces Type 2 Diabetes Risk for Hispanic Teenagers
Posted: Tuesday, April 21, 2009
Individuals who reduced added sugar intake by the equivalent of 1 can of soda per day or increased fiber intake by the equivalent of a cup of beans showed improvements in key risk factors for Type 2 diabetes, specifically in insulin secretion and visceral fat.


What You Drink Is More Important than What You Eat
Posted: Wednesday, April 15, 2009
Researchers examined the relationship between beverage consumption among adults and weight change and found that weight loss was positively associated with a reduction in liquid calorie consumption and liquid calorie intake had a stronger impact on weight than solid calorie intake.


Sugar-Sweetened Beverages Responsible for Obesity Epidemic?
Posted: Thursday, April 02, 2009
While diets often focus of solid caloric intake, a recent study has shown that decreasing intake of liquid calories may in fact be more effective in creating weight loss. Specifically, a reduction in sugar-sweetened beverage consumption could help prevent obesity and associated conditions, such as type 2 diabetes.


Moderate Alcohol Consumption Strengthens Bones
Posted: Wednesday, March 04, 2009
One-to-two glasses of beer or wine per day, as well as other forms of moderate alcohol consumption, might help strengthen bones. Heavy alcohol consumption, however, appears to have the opposite effect, leading to decreased bone density. The results come from a recent study conducted on primarily elderly individuals, a segment of the population most at risk for osteoporosis and general bone fragility.


Camel Milk Helps Prevent Diabetes
Posted: Thursday, February 26, 2009
In a country with far and away the highest incidence of diabetes in the world, a potential preventative treatment has been found in an unlikely place; camels. According to researchers in Bikaner, India, camel milk contains sufficient levels of insulin to help prevent, and perhaps treat, both type 1 and type 2 diabetes.


Drinking Two-Plus Cans of Pop Daily Doubles The Risk for Early Kidney Disease by 50%
Posted: Tuesday, February 24, 2009
Women and not men, who drink two or more cans of regular, not diet soda pop per day are nearly twice as likely to show early signs of kidney disease, a recent study has found.


Daily Consumption of DIET Soda Increases Risk of Type 2 Diabetes By 67%
Posted: Tuesday, February 24, 2009
Drinking diet soda at least daily is associated with significantly greater risks for select incident components of the metabolic syndrome (MetSyn) and type 2 diabetes, according to the results of an observational study.


Fructose-Sweetened Beverages Raise Risk of CVD for Obese Individuals
Posted: Sunday, February 15, 2009
Obese individuals, who are already at significantly increased risk for cardiovascular disease (CVD), have a pronounced rise in another CVD risk factor, blood triglyceride levels, after consuming fructose-sweetened beverages.


Green Tea Inhibits Cancer Drug
Posted: Tuesday, February 03, 2009
The benefits of green tea are well known and highly publicized, but a recent research group has found that some components of green tea block the positive effects of a commonly prescribed cancer drug.


Green Tea a Type 1 Diabetes Combatant
Posted: Saturday, October 25, 2008
A common antioxidant found in green tea might delay or prevent the onset of type 1 diabetes. The finding was an unexpected bi-product of a study focusing on Sjogren's syndrome, a condition associated with mouth and eye dryness due to damaged moisture glands.


Costa Rica Travel Corp. will donate a portion of the proceeds to and is a sponsor of Defeat Diabetes Foundation.
Send your unopened, unexpired test strips to

:


Defeat Diabetes Foundation
150 153rd Ave, Suite 300
Madeira Beach, FL 33708
DDF advertisement
Analyze nutrition content by portion
DDF advertisement