This site complies with the HONcode standard for trustworthy health information:
verify here.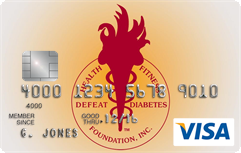 Rewarding for
you and us
Defeat Diabetes Foundation
Defeat Diabetes
Foundation
150 153rd Ave,
Suite 300
Madeira Beach, FL 33708
Self-Management » Beverages
Search our News Articles Archives for diabetes and health news. Search by word or phrase. The latest article will appear first.
Clinical Trial Confirms Effectiveness of Drinking Water to Control Appetite
Posted: Tuesday, September 14, 2010
Scientists report a new clinical trial confirming that just two 8-ounce glasses of water, taken before meals, enables people to shed pounds.


Four Cups of Tea, Coffee Seem to Protect Against Diabetes
Posted: Tuesday, August 17, 2010
Drinking lots of coffee and tea every day -- even decaf -- might keep diabetes away, new research shows. Each additional cup of coffee consumed in a day was associated with a 7% reduction in the excess risk of diabetes.


Coffee Reduces Risk of Diabetes -- One More Study
Posted: Sunday, June 20, 2010
That cup of joe may be doing more than keeping you awake -- it also may be reducing your risk of developing Type 2 diabetes.


Milk after Exercise Promotes Weight Loss
Posted: Sunday, June 13, 2010
A new study suggests that women who want to lose weight should drink fat-free milk and not sugar-based energy drinks.


Moderate Drinking in Women Linked to Less Weight Gain
Posted: Sunday, April 04, 2010
Alcohol consumption is a source of energy intake that may contribute to body weight gain and development of obesity. However, previous studies of this relationship have been limited, with inconsistent results."


Lunchtime Coffee Break Best for Fighting Diabetes
Posted: Sunday, March 21, 2010
Drinking coffee cuts diabetes risk, new research confirms, but you may need to enjoy your java with lunch if you want to get any benefit.


Coffee Drinkers Have Lower Stroke Risk
Posted: Sunday, March 07, 2010
Drinking just one cup of coffee a day -- either regular or decaffeinated -- was associated with a 30% reduced risk of stroke, a large, prospective study showed.


Sugar Substitutes Increase Release of GLP-1
Posted: Sunday, December 27, 2009
Combining artificial sweeteners with the real thing boosts the stomach's secretion of a hormone that makes people feel full and helps control blood sugar, new research shows.


Coffee, Decaf and Tea All Associated with Reduced Risk for Diabetes
Posted: Sunday, December 20, 2009
Individuals who drink more coffee (regular or decaffeinated) or tea appear to have a lower risk of developing Type 2 diabetes, according to an analysis of previous studies.


Study Finds How Substance in Grapes Can Improve Glucose Control
Posted: Wednesday, October 28, 2009
A naturally produced molecule called resveratrol, found in the skin of red grapes, has been shown to lower insulin levels in mice when injected directly into the brain, even when the animals ate a high-fat diet.


Costa Rica Travel Corp. will donate a portion of the proceeds to and is a sponsor of Defeat Diabetes Foundation.
Send your unopened, unexpired test strips to

:


Defeat Diabetes Foundation
150 153rd Ave, Suite 300
Madeira Beach, FL 33708
DDF advertisement
Analyze nutrition content by portion
DDF advertisement