This site complies with the HONcode standard for trustworthy health information:
verify here.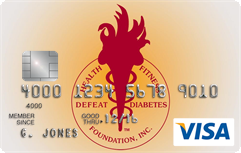 Rewarding for
you and us
Defeat Diabetes Foundation
Defeat Diabetes
Foundation
150 153rd Ave,
Suite 300
Madeira Beach, FL 33708
Self-Management » Food
Search our News Articles Archives for diabetes and health news. Search by word or phrase. The latest article will appear first.
Nitrates in Spinach Counteract Components of Metabolic Syndrome
Posted: Sunday, February 13, 2011
Nitrates reduce oxygen consumption during physical exercise; however, they are also of potential significance to diseases involving mitochondrial dysfunction, such as diabetes and cardiovascular disease.


The Best Time to Exercise to Lose the Most Weight and Improve Insulin Sensitivity
Posted: Sunday, January 23, 2011
Late-breaking study reveals how to NOT pay dearly for dietary indiscretions, slim down, and improve your insulin sensitivity. The trick? Just do your workout at this time of day.


Vinegar Reduces Postprandial Glycemia
Posted: Wednesday, January 19, 2011
Vinegar, when taken regularly, can help manage diabetes, moderate food cravings and increase the body's absorption of calcium resulting to healthier bones.


Appetite Hormones May Predict Weight Regain after Dieting
Posted: Monday, January 10, 2011
Study results may point way to effective weight-loss maintenance.


The Tummy Tube That May Save Millions
Posted: Monday, January 10, 2011
A new treatment for obesity and diabetes could save enough money to have a sizeable impact on the economy, a surgeon claims.


As Insulin Rises, Sense of Smell Decreases Potentially Affecting Desire to Eat
Posted: Tuesday, January 04, 2011
Acute, short-term insulin spikes increase the olfactory threshold and might be involved in regulation of food intake.


Whole-Fat Milk and Cheese Can Lower Diabetes Risk
Posted: Tuesday, January 04, 2011
The incidence of Type 2 diabetes declined significantly as levels of a fatty acid found in whole-fat dairy products increased.


Almonds Help Reduce Risk of Type 2 Diabetes and Cardiovascular Disease
Posted: Tuesday, December 28, 2010
Incorporating almonds into your diet can help treat and possibly prevent Type 2 diabetes, as well as cardiovascular disease.


The Thrifty Gene as a Liability
Posted: Tuesday, December 28, 2010
In addition to fast food, desk jobs, and inertia, there is one more thing to blame for unwanted pounds -- our genome, which has apparently not caught up with the fact that we no longer live in the Stone Age.


How to Reduce After Breakfast Blood Sugars 40%
Posted: Tuesday, December 21, 2010
A high-protein, low-carbohydrate snack before breakfast attenuates post-breakfast hyperglycemia.


Costa Rica Travel Corp. will donate a portion of the proceeds to and is a sponsor of Defeat Diabetes Foundation.
Send your unopened, unexpired test strips to

:


Defeat Diabetes Foundation
150 153rd Ave, Suite 300
Madeira Beach, FL 33708
DDF advertisement
Analyze nutrition content by portion
DDF advertisement