This site complies with the HONcode standard for trustworthy health information:
verify here.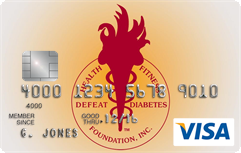 Rewarding for
you and us
Defeat Diabetes Foundation
Defeat Diabetes
Foundation
150 153rd Ave,
Suite 300
Madeira Beach, FL 33708
Self-Management » Food
Search our News Articles Archives for diabetes and health news. Search by word or phrase. The latest article will appear first.
Limiting Carbs, Not Calories, Reduces Liver Fat Faster
Posted: Saturday, April 23, 2011
Curbing carbohydrates is more effective than cutting calories for individuals who want to quickly reduce the amount of fat in their liver.


Ginseng Does Not Improve Blood Sugars
Posted: Saturday, April 23, 2011
Swallowing ginseng root extract has no effect on blood sugar regulation among people with diabetes or prediabetic symptoms, a new study concludes.


Maple Syrup Helps Fight Cancer and Diabetes
Posted: Sunday, April 17, 2011
Researchers from University of Rhode Island say they've found a host of benefits in maple syrup, including anti-cancer and anti-inflammatory agents, and properties that may help keep blood sugar levels in check.


Nobiletin in Tangerines Fights Obesity and Protects againstType 2 Diabetes and Heart Disease
Posted: Sunday, April 17, 2011
New research has discovered a substance in tangerines not only prevents obesity, but also offers protection against Type 2 diabetes, and even atherosclerosis.


Safflower Can Improve Glycemia, Inflammation and Lipids
Posted: Sunday, April 10, 2011
Supplementation with 8 g safflower (SAF) oil daily improved glycemia, inflammation, and blood lipids in obese, postmenopausal women with Type 2 diabetes.


Effects of Grapefruit on Energy Balance, Weight Loss, Body Composition, and Cardiometabolic Risk in Obese Adults
Posted: Sunday, April 10, 2011
Reducing dietary energy density has proven to be an effective strategy to reduce energy intakes and promote weight control. This effect appears most robust when a low energy dense preload is consumed before meals.


Which Nut Is the Best and Healthiest?
Posted: Sunday, April 10, 2011
A new study positions walnuts in the No. 1 slot among a family of foods that lay claim to being among the most nearly perfect, packaged foods and it only takes 7 walnuts a day to get the benefits.


Diet Rich in Omega-3 Fats May Reduce Risk of Obesity-Related Disease
Posted: Tuesday, April 05, 2011
A study of Yup'ik Eskimos in Alaska, who on average consume 20 times more omega-3 fats from fish than people in the lower 48 states, suggests that a high intake of these fats helps prevent obesity-related chronic diseases such as diabetes and heart disease.


Gastric Banding Associated with Relatively Poor Long-Term Outcomes
Posted: Saturday, March 26, 2011
In a study of 82 patients who were evaluated 12 or more years after undergoing laparoscopic adjustable gastric banding for morbid obesity, a majority of patients reported that.


Doubt Cast on New Salt Guidelines for Diabetes Patients
Posted: Sunday, February 27, 2011
Researchers are challenging guidelines that urge diabetes patients to cut back on salt in their diet.


Costa Rica Travel Corp. will donate a portion of the proceeds to and is a sponsor of Defeat Diabetes Foundation.
Send your unopened, unexpired test strips to

:


Defeat Diabetes Foundation
150 153rd Ave, Suite 300
Madeira Beach, FL 33708
DDF advertisement
Analyze nutrition content by portion
DDF advertisement