This site complies with the HONcode standard for trustworthy health information:
verify here.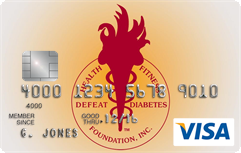 Rewarding for
you and us
Defeat Diabetes Foundation
Defeat Diabetes
Foundation
150 153rd Ave,
Suite 300
Madeira Beach, FL 33708
Self-Management » Food
Search our News Articles Archives for diabetes and health news. Search by word or phrase. The latest article will appear first.
Certain Foods Linked to Long-term Weight Gain
Posted: Monday, July 11, 2011
Munching more unprocessed plant foods may help keep the middle-aged bulge away, a new study suggests. On the other hand, meat, french fries and sugar-sweetened drinks can help pack on the pounds. The findings suggest that the types of food you choose, not just calories, are important for avoiding age-related weight gain.


Flavonoid in Strawberries May Limit Diabetes Complications
Posted: Saturday, July 09, 2011
Researchers have shown that fisetin, a type of flavonoid found in strawberries and to a lesser extent in other foods, reduces neurologic complications and kidney damage in a mouse model of type 1 diabetes.


ACTID Results Emphasize Diet Alone Over Diet and Exercise
Posted: Sunday, July 03, 2011
Intensive dietary intervention and dietary intervention combined with an increase in moderate activity were both superior to usual care in a real-world comparison of diabetic patients in the first 6 months after being diagnosed.


Diabetes Patients Lead Peers to Healthier Status
Posted: Saturday, July 02, 2011
Training people with diabetes to teach other patients improves utilization of medications and results in lifestyle changes.


Low-carb, Higher-fat Diets Add No Arterial Health Risks for Obese People Seeking to Lose Weight
Posted: Sunday, June 05, 2011
Overweight and obese people looking to drop some pounds and considering one of the popular low-carbohydrate diets, along with moderate exercise, need not worry that the higher proportion of fat in such a program compared to a low-fat, high-carb diet may harm their arteries, suggests a pair of new studies by heart and vascular researchers at Johns Hopkins.


Broccoli Sprouts Have Benefits for Diabetes Patients
Posted: Sunday, June 05, 2011
Broccoli sprouts may boost antioxidant defenses in people with diabetes.


Low Glycemic Diet More Effective than Low Fat Diet in Reducing HbA1c in Obese T2DM Patients
Posted: Sunday, June 05, 2011
A glycemic- rather than a fat-targeted dietary regimen may be more effective in lifestyle modification programs for obese T2DM patients.


First Lady, Agriculture Secretary Launch MyPlate Icon as a New Reminder to Help Consumers to Make Healthier Food Choices
Posted: Thursday, June 02, 2011
First Lady Michelle Obama and Agriculture Secretary Tom Vilsack today unveiled the federal government's new food icon, MyPlate, to serve as a reminder to help consumers make healthier food choices.


Diabetic? Eat Almonds
Posted: Saturday, May 14, 2011
Consuming a few almonds daily can help combat the lifestyle disease.


Walnuts are Tops for Antioxidant Protection
Posted: Saturday, April 23, 2011
In a recent report, scientists presented an analysis revealing that walnuts contain what can be considered the optimal blend of superior-quality antioxidants when compared to all other tree and ground nuts.


Costa Rica Travel Corp. will donate a portion of the proceeds to and is a sponsor of Defeat Diabetes Foundation.
Send your unopened, unexpired test strips to

:


Defeat Diabetes Foundation
150 153rd Ave, Suite 300
Madeira Beach, FL 33708
DDF advertisement
Analyze nutrition content by portion
DDF advertisement