This site complies with the HONcode standard for trustworthy health information:
verify here.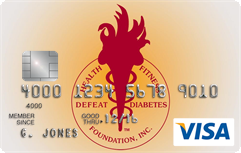 Rewarding for
you and us
Defeat Diabetes Foundation
Defeat Diabetes
Foundation
150 153rd Ave,
Suite 300
Madeira Beach, FL 33708
Self-Management » Food
Search our News Articles Archives for diabetes and health news. Search by word or phrase. The latest article will appear first.
"FATNESS VERSUS FITNESS" -- The Final Word
Posted: Thursday, December 06, 2007
Study Finds Fitness Level, Not Body Fat, May Be Stronger Predictor of Longevity for Older Adults. Death rates for those with higher fitness were less than half of rates for those who were unfit.


Nutrient Composition of Nuts
Posted: Friday, November 30, 2007
Nuts are an excellent snack, but which are the best ones. This excellent guide is from the Pistachio Health website.


High-Glycemic Index Carbohydrates Increase Risk for Type 2 Diabetes
Posted: Thursday, November 29, 2007
Eating foods high on the glycemic index, which measures the effect of carbohydrates on blood glucose levels, may be associated with the risk for developing type 2 diabetes in women, according to two new studies.


ADA To Change Thinking On Low Carb Diets?
Posted: Friday, November 23, 2007
Might it be a reality that the ADA might reduce its recommendations of getting most of our calories from carbohydrates? Could it be that they finally recognized that taking more medications rather then reducing the carbohydrates may not be the best treatment for patients with diabetes?


Possible To Predict Type 2 in Early Childhood
Posted: Friday, November 16, 2007
It may be possible to predict which kids are most likely to mature into adults with type 2 diabetes - and to nip that risk in the bud. A new study spotlights two key strategies.


Dietary Cod Protein May Help Prevent Type 2 Diabetes
Posted: Wednesday, November 07, 2007
Dietary cod protein improved insulin sensitivity in insulin-resistant individuals and could help prevent type 2 diabetes by reducing the metabolic complications related to insulin resistance, according to the results of a randomized, controlled trial.


Unique Idea: Have Government Subsidize Fruits and Vegetables
Posted: Friday, November 02, 2007
Doctors tell lawmakers to subsidize salads, vegetables and fruit, not fat don't exercise is going to cost them and the taxpayers, plus they will lose years from their lifespan.


Reducing Glucose Can Extend Life by 25%
Posted: Friday, October 26, 2007
Life can be sweeter if you cut out the sugar, say German researchers.


Chewing Gum May Help Reduce Cravings and Control Appetite
Posted: Friday, October 26, 2007
A research study, to be presented at the 2007 Annual Scientific Meeting of The Obesity Society, found that chewing gum before an afternoon snack helped reduce hunger, diminish cravings and promote fullness among individuals who limit their overall calorie intake.


Bitter Melon Can Improve Insulin Production.
Posted: Thursday, October 11, 2007
Momordica Charantia is a vegetable which grows in tropical areas like East Africa, Asia, South Africa, and the Caribbean. This vegetable is rich in iron, beta carotene, calcium, potassium, phosphorus and other dietary fibers.


Costa Rica Travel Corp. will donate a portion of the proceeds to and is a sponsor of Defeat Diabetes Foundation.
Send your unopened, unexpired test strips to

:


Defeat Diabetes Foundation
150 153rd Ave, Suite 300
Madeira Beach, FL 33708
DDF advertisement
Analyze nutrition content by portion
DDF advertisement