This site complies with the HONcode standard for trustworthy health information:
verify here.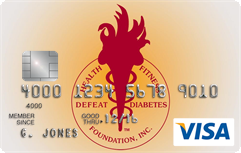 Rewarding for
you and us
Defeat Diabetes Foundation
Defeat Diabetes
Foundation
150 153rd Ave,
Suite 300
Madeira Beach, FL 33708
Self-Management » Food
Search our News Articles Archives for diabetes and health news. Search by word or phrase. The latest article will appear first.
Dietary Antioxidants and Glucose Metabolism
Posted: Wednesday, June 25, 2008
Food with high antioxidant concentrations seems to have a protective effect, improving oxidative stress-mediated detrimental effects on the vicious circle among obesity, and insulin.


Carb-Loading at Breakfast Makes Dieting Easier Long-Term
Posted: Wednesday, June 25, 2008
Loading up on protein and carbohydrates at breakfast may help obese patients with metabolic syndrome stick to a low-calorie, low-carbohydrate diet the rest of the day, researchers found.


Lifestyle, Not Genetics, Most Responsible for Insulin Resistance in Identical Twins
Posted: Thursday, June 19, 2008
A unique study performed on identical twins suggests that lifestyle choices, not genetics, plays the biggest role in the development of insulin resistance.


Hunger Hormone Linked to Stress and Depression
Posted: Monday, June 16, 2008
Stress and depression might cause an increase of the "hunger hormone," leading to overeating and subsequent weight gain. This finding could scientifically explain the common phenomena of eating to feel better, and the unhealthy weight gain that follows.


Weight Gain Might Benefit Type 1 Diabetics
Posted: Monday, June 09, 2008
For people living with type 1 diabetes, weight gain in the long term may in fact be beneficial. A new study showed a general trend that over a 20 year period, type 1 diabetics that gained weight were less likely to die from the disease.


Mediterranean Diet Helps Prevent Diabetes
Posted: Friday, May 30, 2008
A diet based heavily on olive oil, fruits, fish, grains, nuts, and vegetables, and low in meat and dairy products, has been shown to be very beneficial in protecting against type 2 diabetes. This is known as a typical "Mediterranean diet."


Don't Depend on Restaurant 'Diet' Menus
Posted: Thursday, May 29, 2008
Independent Testing Showed Far More Calories and Fat Than Advertised in Many Meals


Cocoa Might Help Diabetics
Posted: Wednesday, May 28, 2008
Type 2 diabetics may benefit from consuming cocao-rich beverages, according to a recent study. Some naturally occuring compounds in cocao, called flavonols, may have increase bloodflow in type 2 diabetics, limiting the risk for cardiovascular disease.


New Food Body Clock Found, Might Cure Jet Lag
Posted: Monday, May 26, 2008
Researchers have recently uncovered the existence of a "food-related" body clock. This finding provides a potential explanation for how animals adapt under extreme conditions, and how humans might be able to adjust their schedules when their primary body clock is disrupted, such as with jet lag.


Floridian Circles the U.S. to Raise Awareness for Diabetes Research
Posted: Thursday, May 22, 2008
His large athletic shoes churned down North Dixie Freeway this past week. Mile after mile of American roadway has slipped away under the long-distance tread of Andy Mandell, a man on a mission. "When people see me walking, I want them to think, 'there goes Mr. Diabetes,'" said Mr. Mandell.


Costa Rica Travel Corp. will donate a portion of the proceeds to and is a sponsor of Defeat Diabetes Foundation.
Send your unopened, unexpired test strips to

:


Defeat Diabetes Foundation
150 153rd Ave, Suite 300
Madeira Beach, FL 33708
DDF advertisement
Analyze nutrition content by portion
DDF advertisement