This site complies with the HONcode standard for trustworthy health information:
verify here.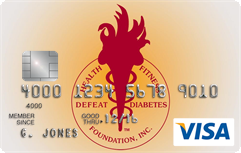 Rewarding for
you and us
Defeat Diabetes Foundation
Defeat Diabetes
Foundation
150 153rd Ave,
Suite 300
Madeira Beach, FL 33708
Self-Management » Food
Search our News Articles Archives for diabetes and health news. Search by word or phrase. The latest article will appear first.
High-fat Diet Raises Risk for Diabetes Complications
Posted: Sunday, April 08, 2012
High-fat meals increase levels of blood toxins that can cause complications in type 2 diabetes patients....


Blueberries and Apples Tied to Lower Diabetes Risk
Posted: Saturday, April 07, 2012
Eating more blueberries, apples and pears may be linked to lower risk of diabetes....


White Rice Linked to Type 2 Diabetes
Posted: Monday, March 26, 2012
Eating more white rice may up the risk of type 2 diabetes by 27%, especially for Asian populations.


Resistant Starch Shows Blood Sugar Benefits
Posted: Sunday, March 25, 2012
Thirty grams per day of resistant starch may improve sensitivity to insulin by 73% for men, but not women.


Setting Goals Improves Dietary Habits of Diabetes Patients
Posted: Friday, February 17, 2012
A specific goal to eat a set number of daily servings of low-glycemic-index foods can improve dietary habits of people with type 2 diabetes.


Diabetes Advocacy Alliance Applauds Funding for CDC Program to Prevent Diabetes
Posted: Thursday, February 16, 2012
The Diabetes Advocacy Alliance™ (DAA) today applauded the Department of Health and Human Services for approving $10 million in funding for the CDC's National Diabetes Prevention Program (NDPP), an initiative that provides local communities with lifestyle change programs for preventing type 2 diabetes.


Flavonoids Helps to Prevent Heart Disease in Type 2 Diabetic Women
Posted: Monday, January 23, 2012
Dietary flavonoids found in foods such as berries and chocolate may reduce the risk of women with type 2 diabetes developing heart disease.


Soda Increases Fat Deposits
Posted: Monday, January 23, 2012
Drinking a liter of regular cola every day increases the amount of fat in the liver and in the muscles and surrounding the organs in the belly.


New Report Rates 25 Diet Plans
Posted: Sunday, January 08, 2012
Experts examine 25 diet plans and rate them in different ways.


Obesity: It's ALL About Calories
Posted: Saturday, January 07, 2012
Excess calories, not mix of protein, fat, or carbohydrate, key in causing obesity.


Costa Rica Travel Corp. will donate a portion of the proceeds to and is a sponsor of Defeat Diabetes Foundation.
Send your unopened, unexpired test strips to

:


Defeat Diabetes Foundation
150 153rd Ave, Suite 300
Madeira Beach, FL 33708
DDF advertisement
Analyze nutrition content by portion
DDF advertisement