This site complies with the HONcode standard for trustworthy health information:
verify here.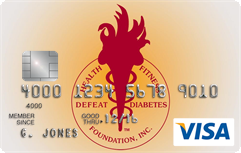 Rewarding for
you and us
Defeat Diabetes Foundation
Defeat Diabetes
Foundation
150 153rd Ave,
Suite 300
Madeira Beach, FL 33708
Self-Management » Food
Search our News Articles Archives for diabetes and health news. Search by word or phrase. The latest article will appear first.
Why Cranberry Juice Prevents Urinary Tract Infections
Posted: Tuesday, July 22, 2008
Though never fully scientifically explained in the past, many people, including some doctors, recommend drinking cranberry juice as a measure to prevent urinary tract infections. The explanation for this positive effect has recently been explained by researchers, validating the simple approach.



Watermelon Yields Viagra-like Effects
Posted: Thursday, July 17, 2008
Watermelons contain an ingredient called citrulline that can trigger production of a compound that helps relax the body's blood vessels, similar to what happens when a man takes Viagra, said scientists in Texas, one of the nation's top producers of the seedless variety.



Community Specific Nutrition Programs Best for Diabetes Prevention
Posted: Thursday, July 17, 2008
Different cultures, genders, minority groups, and social classes, naturally have different diets. Most nutritional education is based on general ideas believed to apply to all diets though, which might limit the effectiveness of the education for certain groups. A recent study has shown that diet-education tailored to a certain group or communities likely diet is most effective in preventing and controlling type 2 diabetes, a condition closely linked to diet.


New AHA Obesity Statement
Posted: Friday, July 11, 2008
AHA statement urges clinicians to think beyond clinical treatment and prevention and to emphasize nutrition and physical activity, life-style modification.


Eating Fruit Can Increase Risk of Heart Disease and Diabetes?
Posted: Friday, July 11, 2008
Researchers found that fruit sugars, known as fructose, are more likely than other types of sugar to cause fat around the middle, which increases the risk of heart disease and diabetes.


ADA's 130 Daily Grams of Carbs Criticized
Posted: Thursday, July 03, 2008
Twenty-four diabetes doctors and researchers from the United States, Canada, the United Kingdom, Finland, Sweden and Portugal have published a study criticizing: 1. The American Diabetes Association (ADA) assertion that diabetics should consume no fewer than 130 mg of carbohydrates daily and 2. The European Association for the Study of Diabetes (EASD) statement that low-carb diets are "not justified."


Factors Associated With Weight Regain After Weight Loss Identified
Posted: Thursday, July 03, 2008
Compared with their weight 1 year before they were surveyed, 7.6% of 1999 - 2002 NHANES participants with substantial weight loss had continued to lose more than 5% of their body weight, 58.9% had maintained their weight within 5%, and 33.5% had regained more than 5% of their body weight.


Poor Diabetes Control Puts Elderly At Risk for TB
Posted: Thursday, July 03, 2008
Older adults with poorly controlled diabetes may have three times the risk of developing tuberculosis than those who achieve better diabetes control, study findings suggest.


Fatty Foods Cause Memory Loss In Diabetics: Antioxidants the Solution?
Posted: Saturday, June 28, 2008
Older adults with type 2 diabetes who eat a characteristically unhealthy meal often experience memory loss shortly after, according to a recent study. Besides not eating such things, the study found that one might be able to prevent this effect by taking antioxidant supplements along with the unhealthy meal.


High Postprandial Levels Independently Associated With Mortality
Posted: Wednesday, June 25, 2008
Results of a new study show which information from oral glucose tolerance tests can be used independently predict mortality.


Costa Rica Travel Corp. will donate a portion of the proceeds to and is a sponsor of Defeat Diabetes Foundation.
Send your unopened, unexpired test strips to

:


Defeat Diabetes Foundation
150 153rd Ave, Suite 300
Madeira Beach, FL 33708
DDF advertisement
Analyze nutrition content by portion
DDF advertisement