This site complies with the HONcode standard for trustworthy health information:
verify here.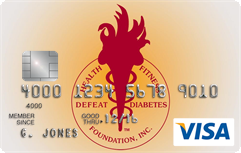 Rewarding for
you and us
Defeat Diabetes Foundation
Defeat Diabetes
Foundation
150 153rd Ave,
Suite 300
Madeira Beach, FL 33708
Self-Management » Food
Search our News Articles Archives for diabetes and health news. Search by word or phrase. The latest article will appear first.
Warnings About Popular Energy Drinks
Posted: Sunday, February 08, 2009
Energy drinks, such as Red Bull, have been increasing in popularity in recent years, especially amongst young individuals. The popularity extends across professional, athletic, and social environments, and has led recent study author Dr. Stéphanie Côté to state that "energy drinks are the coffee of a new generation."


Extra Virgin Olive Oil Antioxidants Help Fight Against Breast Cancer
Posted: Thursday, February 05, 2009
Certain antioxidants within extra virgin olive oil may contain properties that help fight against breast cancer, according to a recently published study.


Black Raspberries Help Prevent Throat Cancer
Posted: Monday, January 12, 2009
A recent study has found that certain chemical compounds found within black raspberries help prevent the growth of cancerous cells within the esophagus of rats.


Cardiovascular Mortality Equally Likely for Diabetics as for CVD Patients
Posted: Thursday, January 08, 2009
Type 2 diabetes and cardiovascular disease (CVD) have been closely linked in several respects, but little solid quantification of the risk diabetes poses to cardiovascular mortality has been achieved. A recent study has made a profound discovery, that in the long-term, mortality due to cardiovascular events (heart attacks and strokes), is equally likely for diabetics with no previous cardiovascular disease history, as it is for individuals with known cardiovascular disease (and non-diabetic). The study was conducted solely on males, but the results are suspected to extend to both sexes.


Blood Sugar Levels Linked to Elderly Brain Activity
Posted: Friday, January 02, 2009
Maintaining healthy blood sugar levels, both in diabetics and non-diabetics, plays a significant role in "cognitive aging," according to a Columbia University study. The researchers found that mental events in elderly individuals, such as the famed "senior moment," are associated in many cases with irregular blood sugar levels, and could potentially be avoided with proper exercise.


Mr. Diabetes® Completes 10,000+ Mile Walk of U.S. Perimeter
Posted: Thursday, December 18, 2008
Still Plenty of Work to Do: For the past eight years Andy Mandell - Mr. Diabetes®, Executive Director of Defeat Diabetes Foundation, has been a man with one mission: to walk the 10,000 mile perimeter of the United States raising awareness about the dangers of diabetes, a disease that nearly took his life. On December 21, 2008, at approximately 2:00 pm EST, he will walk the final steps in Madeira Beach, FL where it began December 1, 2000.


Brain Enzyme Helps Control Food Regulation
Posted: Sunday, December 14, 2008
A hypothalamus based enzyme has recently been shown to be "nutrient sensitive." Researchers found that the enzyme SK6, when highly active, helps control appetite and weight gain.


Lower Carbs Leads to Diminished Brain Function
Posted: Friday, December 12, 2008
A new study out of Tufts University has uncovered a major drawback to "low-carb diets," which have garnered a large contingency over the past decade. The study revealed that low-carb diets induce decreased cognitive ability, especially memory.


The Banning of Fast Food Ads: Reducing Child Obesity, Stifling Capitalism?
Posted: Sunday, November 23, 2008
Obesity is an epidemic, and its rapid rise has closely coincided with the growth of the so-called "fast-food culture." It's been hotly debated for many years whether fast food advertisements, which are primarily aimed at children in the United States, are in large part responsible for rising obesity levels. A new study, the most comprehensive of its kind, has concluded that indeed this form of advertising plays an enormous role in obesity numbers, especially in children.


Wasabi Provides Link Between Ammonia and Pain
Posted: Saturday, November 15, 2008
Wasabi, the spicy Japanese horseradish often accompanying sushi, might also provide a link to a poorly understood pain mechanism. In fact, eating too much wasabi can result in legitimate receptor-induced pain, according to a recent finding.


Costa Rica Travel Corp. will donate a portion of the proceeds to and is a sponsor of Defeat Diabetes Foundation.
Send your unopened, unexpired test strips to

:


Defeat Diabetes Foundation
150 153rd Ave, Suite 300
Madeira Beach, FL 33708
DDF advertisement
Analyze nutrition content by portion
DDF advertisement