This site complies with the HONcode standard for trustworthy health information:
verify here.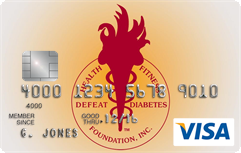 Rewarding for
you and us
Defeat Diabetes Foundation
Defeat Diabetes
Foundation
150 153rd Ave,
Suite 300
Madeira Beach, FL 33708
Self-Management » Food
Search our News Articles Archives for diabetes and health news. Search by word or phrase. The latest article will appear first.
Parents' Skill at Carb Counting Linked to Diabetic Kids' A1c Levels
Posted: Wednesday, July 08, 2009
Parental precision at carbohydrate counting is associated with improved glycemic control in children with Type 1 diabetes, according to a paper in the June issue of Diabetes Care.


Polyunsaturated Fatty Acids Make Mice Faster
Posted: Saturday, July 04, 2009
Mice consuming diets high in polyunsaturated fatty acids have increased performance levels in sprints, a finding which might be extendable to human athletes. This finding adds to the already wide range of benefits of these compounds.


The Mediterranean Diet Relooked at for Flaws
Posted: Tuesday, June 30, 2009
The Mediterranean diet is back in the news with new information suggesting that "wine, vegetables and little meat [are a] recipe for long life." The researchers said that they had found that not all components of the Mediterranean diet had the same benefits.


Adequate Vitamin D Levels Aid Weight Loss
Posted: Tuesday, June 30, 2009
Through its effect on adipose metabolism, vitamin D, the precursor and active forms, in adequate levels, plays an important role in helping patients lose weight, according to new research.


Type 2 Diabetes Can Be Stopped in Childhood
Posted: Tuesday, June 30, 2009
A child's current body fat is the strongest predictor of poor insulin sensitivity. But, can 8 year old children give up their sweets, when everyone else around is eating them?


The Impact of Lifestyle Factors on Incidence of Diabetes Later in Life
Posted: Tuesday, June 30, 2009
If only patients knew, just how important lifestyle factors are! With that said, one could easily argue that the laboratory measures are actually proxies for lifestyle factors. Ninety percent of new diabetes cases may be due to lifestyle factors. Just maybe we should spend more effort educating patients on lifestyle change than adding new drugs.


Rising Hypertension, Cardiovascular Disease, In Latin America
Posted: Friday, June 26, 2009
Although cardiovascular disease (CVD) remains the leading cause of death worldwide (an estimated 17.7 million deaths, annually), due to increased awareness and better treatment, incidence has actually been decreasing in "developed" countries, such as the United States. Latin America, however, has not seen this CVD regression, and a recent study suggests that rising incidence of high blood pressure might be the reason.


Chain Menus will Post Calories
Posted: Wednesday, June 24, 2009
Large U.S. chain restaurants, criticized for their role in the country's obesity epidemic, agreed last week to support legislation that would require them to disclose calories on their menus. The question is, however, if people see the calories will they change what they order?


Increase in Type 1 Diabetes Expected
Posted: Wednesday, June 10, 2009
If current trends continue, cases of Type 1 diabetes among children under 15 will increase by 70 percent by the year 2020, a new study suggests. Those are among the findings by researchers who analyzed diabetes data from 20 centers in 17 European countries. Those centers registered 29,311 cases of Type 1 diabetes between 1989 and 2003.


Type 2 Diabetes Exploding in Asia
Posted: Wednesday, June 10, 2009
New research suggests diabetes is becoming a global problem, with more than 60% of all cases likely to occur in Asia. What is so unusual is that many affected individuals are not technically overweight or obese. That is, they are "metabolically obese," defined as having a normal body weight, but increased abdominal obesity.


Costa Rica Travel Corp. will donate a portion of the proceeds to and is a sponsor of Defeat Diabetes Foundation.
Send your unopened, unexpired test strips to

:


Defeat Diabetes Foundation
150 153rd Ave, Suite 300
Madeira Beach, FL 33708
DDF advertisement
Analyze nutrition content by portion
DDF advertisement