This site complies with the HONcode standard for trustworthy health information:
verify here.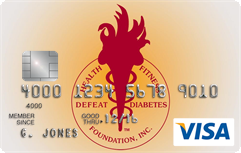 Rewarding for
you and us
Defeat Diabetes Foundation
Defeat Diabetes
Foundation
150 153rd Ave,
Suite 300
Madeira Beach, FL 33708
Self-Management » Food
Search our News Articles Archives for diabetes and health news. Search by word or phrase. The latest article will appear first.
Insulin as First Therapy for Type 2 Diabetes: Study
Posted: Wednesday, September 09, 2009
Insulin can be safely and effectively used as a first-line treatment, in combination with metformin, in patients with newly diagnosed Type 2 diabetes, with high rates of patient satisfaction and compliance, results of a study indicate.


Type 2 Diabetes Has a Key Role in Rising Alzheimer's Cases
Posted: Wednesday, September 02, 2009
Over the next 40 years there could be a flood of dementia associated with Type 2 diabetes.


New Recommendations for Intake of Sugars by AHA
Posted: Wednesday, September 02, 2009
New recommendations for maximum dietary intake of "added sugars," released by the American Heart Association, are probably far more healthful than the much-higher current average intake in the U.S.. But without educating the patient, it will have little or no effect.


Possible Cause of Type 1 Linked to Wheat Reaction
Posted: Wednesday, September 02, 2009
Canadian scientists say they might have discovered a clue to the cause of Type 1 diabetes -- a possible link to an abnormal response to wheat protein.


Organic Foods Are No More Nutritional than Conventional Foods
Posted: Wednesday, August 05, 2009
When it comes to nutrition, there's no difference whether patients consume organic or conventionally produced foods, researchers say.


Flaxseed Not Flaxseed Oil Can Reduce Blood Lipids
Posted: Wednesday, August 05, 2009
Whole flaxseed and flaxseed lignans significantly reduce circulating total cholesterol and low-density lipoprotein (LDL) cholesterol levels, showing their greatest effect in postmenopausal women and individuals with high initial cholesterol concentrations, according to the results of a published study.


We Are What Our Mothers Ate?
Posted: Wednesday, July 29, 2009
The mother's health prior to conception is more important then previously thought. Maternal nutrition, protein intake and level of fat in the diet may cause epigenetic changes in the developing fetus that can have long-term health consequences.


Prevention and Detection of Diabetes Needs to Be a Priority
Posted: Wednesday, July 29, 2009
The National Changing Diabetes((R)) Program (NCDP), a program of Novo Nordisk, and several member associations recently urged President Obama and members of Congress to make the prevention, detection and treatment of diabetes, one of the nation's most pervasive and costly diseases, a priority in reforming the U.S. healthcare system.


Bicarbonate Slows Chronic Kidney Disease
Posted: Wednesday, July 22, 2009
Sodium bicarbonate supplementation significantly slowed loss of kidney function and improved nutrition status in patients with advanced chronic kidney disease, data from a two-year study showed.


New Once-daily Treatment for Type 2 Diabetes
Posted: Wednesday, July 15, 2009
A new treatment for Type 2 diabetes may soon be a reality in the U.S.. Liraglutide (Victoza), a once-daily injectable treatment for Type 2 diabetes, is pharmaceutical company Novo Nordisk's latest brain child and has been approved by the E.U.


Costa Rica Travel Corp. will donate a portion of the proceeds to and is a sponsor of Defeat Diabetes Foundation.
Send your unopened, unexpired test strips to

:


Defeat Diabetes Foundation
150 153rd Ave, Suite 300
Madeira Beach, FL 33708
DDF advertisement
Analyze nutrition content by portion
DDF advertisement