This site complies with the HONcode standard for trustworthy health information:
verify here.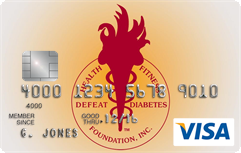 Rewarding for
you and us
Defeat Diabetes Foundation
Defeat Diabetes
Foundation
150 153rd Ave,
Suite 300
Madeira Beach, FL 33708
Self-Management » Nutrition
Search our News Articles Archives for diabetes and health news. Search by word or phrase. The latest article will appear first.
Flavonoids Helps to Prevent Heart Disease in Type 2 Diabetic Women
Posted: Monday, January 23, 2012
Dietary flavonoids found in foods such as berries and chocolate may reduce the risk of women with type 2 diabetes developing heart disease.


Soda Increases Fat Deposits
Posted: Monday, January 23, 2012
Drinking a liter of regular cola every day increases the amount of fat in the liver and in the muscles and surrounding the organs in the belly.


New Report Rates 25 Diet Plans
Posted: Sunday, January 08, 2012
Experts examine 25 diet plans and rate them in different ways.


Obesity: It's ALL About Calories
Posted: Saturday, January 07, 2012
Excess calories, not mix of protein, fat, or carbohydrate, key in causing obesity.


A Handful of Pistachios Can Decrease Glycemic Response
Posted: Tuesday, December 27, 2011
A couple of handfuls of pistachio nuts eaten with a high-glycemic meal such as pasta can do wonders for postprandial glucose and insulin levels, especially in people with metabolic syndrome.


Weight Loss Improves Beta Cell Function in Type 2 Diabetes
Posted: Tuesday, December 27, 2011
Beta cell function can improve after just 12 weeks of weight loss in patients with type 2 diabetes.


Research Finds That Patients with Diabetes Should Take More Vitamin B12 Daily
Posted: Monday, December 26, 2011
People who have type 2 diabetes and are taking metformin should take more than the recommended daily allowance of vitamin B12.


Low Carbs for Just Two Days a Week Spurs Weight Loss
Posted: Tuesday, December 20, 2011
Adhering to a strict, low-carbohydrate diet two days per week led to greater reductions in weight and insulin levels when compared with standard daily dieting.


Ninety-two Percent of Obese Kids Have a Vitamin D Deficiency
Posted: Monday, December 19, 2011
Overweight kids have lower levels of vitamin D than their slimmer counterparts, regardless of season, sex, or race and ethnicity.


Fructose a Negative for Diabetes Patients
Posted: Sunday, December 11, 2011
Although it negates the dumping of glucose directly into the bloodstream, fructose may not be an ideal sweetener for diabetes patients.


Costa Rica Travel Corp. will donate a portion of the proceeds to and is a sponsor of Defeat Diabetes Foundation.
Send your unopened, unexpired test strips to

:


Defeat Diabetes Foundation
150 153rd Ave, Suite 300
Madeira Beach, FL 33708
DDF advertisement
Analyze nutrition content by portion
DDF advertisement