This site complies with the HONcode standard for trustworthy health information:
verify here.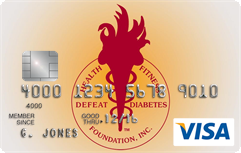 Rewarding for
you and us
Defeat Diabetes Foundation
Defeat Diabetes
Foundation
150 153rd Ave,
Suite 300
Madeira Beach, FL 33708
Self-Management » Nutrition
Search our News Articles Archives for diabetes and health news. Search by word or phrase. The latest article will appear first.
Low Vitamin D Levels Linked to Diabetes Risk
Posted: Sunday, May 08, 2011
Lower levels of vitamin D circulating in the bloodstream are tied to a higher risk of developing diabetes.


Diet Reverses Kidney Failure in Experimental Model
Posted: Sunday, May 01, 2011
A controlled diet high in fat and low in carbohydrate can repair kidney damage in diabetic mice.


Walnuts are Tops for Antioxidant Protection
Posted: Saturday, April 23, 2011
In a recent report, scientists presented an analysis revealing that walnuts contain what can be considered the optimal blend of superior-quality antioxidants when compared to all other tree and ground nuts.


Limiting Carbs, Not Calories, Reduces Liver Fat Faster
Posted: Saturday, April 23, 2011
Curbing carbohydrates is more effective than cutting calories for individuals who want to quickly reduce the amount of fat in their liver.


Diet Soda Not Linked to Raised Diabetes Risk
Posted: Saturday, April 23, 2011
Harvard University researchers suggest in a new study that diet sodas and other drinks with sugar-substitutes, once blamed for increasing the odds of developing diabetes, are not guilty.


Caffeine and Carbs Don't Mix
Posted: Sunday, April 17, 2011
Caffeine may contribute to Type 2 diabetes, U.S. researchers say, citing a study that challenges previous research that caffeine helps prevent diabetes.


Maple Syrup Helps Fight Cancer and Diabetes
Posted: Sunday, April 17, 2011
Researchers from University of Rhode Island say they've found a host of benefits in maple syrup, including anti-cancer and anti-inflammatory agents, and properties that may help keep blood sugar levels in check.


Nobiletin in Tangerines Fights Obesity and Protects againstType 2 Diabetes and Heart Disease
Posted: Sunday, April 17, 2011
New research has discovered a substance in tangerines not only prevents obesity, but also offers protection against Type 2 diabetes, and even atherosclerosis.


AACE Releases New Clinical Practice Guidelines for Developing a Diabetes Comprehensive Care Plan
Posted: Sunday, April 17, 2011
The new guidelines recognize the need for individual treatment plans and define personalized goals based on duration of diabetes, comorbidities, life expectancy, and the ability to provide treatment safely.


Safflower Can Improve Glycemia, Inflammation and Lipids
Posted: Sunday, April 10, 2011
Supplementation with 8 g safflower (SAF) oil daily improved glycemia, inflammation, and blood lipids in obese, postmenopausal women with Type 2 diabetes.


Costa Rica Travel Corp. will donate a portion of the proceeds to and is a sponsor of Defeat Diabetes Foundation.
Send your unopened, unexpired test strips to

:


Defeat Diabetes Foundation
150 153rd Ave, Suite 300
Madeira Beach, FL 33708
DDF advertisement
Analyze nutrition content by portion
DDF advertisement