This site complies with the HONcode standard for trustworthy health information:
verify here.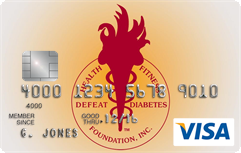 Rewarding for
you and us
Defeat Diabetes Foundation
Defeat Diabetes
Foundation
150 153rd Ave,
Suite 300
Madeira Beach, FL 33708
Self-Management » Family
Search our News Articles Archives for diabetes and health news. Search by word or phrase. The latest article will appear first.
Treating Gum Disease Lowers Blood Sugars
Posted: Sunday, May 23, 2010
The researchers said their findings highlighted the need for dentists to be part of the diabetes medical team along with doctors, dietitians, nurses and pharmacists working together in the treatment of people with diabetes. Infections increase blood sugars, periodontal disease is an infection, therefore we can assume that treating periodontal disease can improve diabetes control.


One Sleepless Night Can Result in Insulin Resistance
Posted: Sunday, May 16, 2010
Researchers found that healthy people who had just one night of short sleep can show signs of insulin resistance, a condition that often precedes Type 2 diabetes.


Diabetes Indicator Higher in African-Americans
Posted: Sunday, May 16, 2010
Racial disparities could result in life-threatening hypoglycemia and increased complications.


Women with Asian and Hispanic Partners Have Increased Risk of Gestational Diabetes
Posted: Sunday, May 16, 2010
Researchers found that, among nearly 140,000 women, Asian women had the highest rate of gestational diabetes, at nearly 7 percent. They were followed by Native American women, at 5.6 percent, and Latina women, at 5 percent.


April is Defeat Diabetes® Month
Posted: Thursday, April 01, 2010
Defeat Diabetes Foundation Presents 30 Days of Activities to Help Prevent the Disease and its Complications


Health Care Reform Bill Summary: A Look At What's in the Bill
Posted: Monday, March 22, 2010
The bill has passed the House and is ready for President Obama's signature. Here's a brief look at what's in it.


The White House Blog: Voices of Reform
Posted: Wednesday, March 17, 2010
There's no issue that touches people more directly than health care, so there's good reason for people to want as much reassurance as they can get before the country goes ahead with reform. That's why those who work in our health care system day in and day out have a unique role in weighing in on the merits of any reform effort.

In an unprecedented show of diverse, even sweeping support, a virtual army of organizations came out in support of the President's health reform proposal this morning as Congress prepares to make its final decisions.


New Gestational Diabetes Guidelines Find More Women at Risk
Posted: Sunday, March 07, 2010
New blood sugar measurements used to determine gestational diabetes will mean that lower levels may pose risks for mother and baby.


Birthplace Weighs Heavily on Immigrant Weight and Risk for Diabetes
Posted: Sunday, March 07, 2010
Where a US immigrant was born could play a significant role in how many pounds they pack on after arriving in America, according to a new study.


Diabetes and the Risk of Dementia
Posted: Sunday, March 07, 2010
Diabetes increases the risk of Alzheimer's disease and vascular dementia and the risk is stronger when diabetes occurs at mid-life than in late life according to university researchers in Sweden.


Costa Rica Travel Corp. will donate a portion of the proceeds to and is a sponsor of Defeat Diabetes Foundation.
Send your unopened, unexpired test strips to

:


Defeat Diabetes Foundation
150 153rd Ave, Suite 300
Madeira Beach, FL 33708
DDF advertisement
Analyze nutrition content by portion
DDF advertisement