This site complies with the HONcode standard for trustworthy health information:
verify here.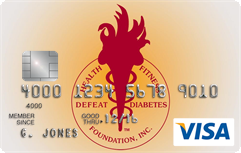 Rewarding for
you and us
Defeat Diabetes Foundation
Defeat Diabetes
Foundation
150 153rd Ave,
Suite 300
Madeira Beach, FL 33708
Self-Management » Family
Search our News Articles Archives for diabetes and health news. Search by word or phrase. The latest article will appear first.
Strength Exercise Improves Muscle Mass and Hepatic Insulin Sensitivity in Obese
Posted: Sunday, November 14, 2010
A controlled resistance exercise program without weight loss increases strength and lean body mass, improves hepatic insulin sensitivity, and decreases GPR without affecting total fat mass or visceral, hepatic, and intramyocellular fat contents.


Dads Hooked on Junk Food Risk Giving Diabetes to Their Children
Posted: Wednesday, November 03, 2010
Men who eat junk food could be condemning their future children to diabetes, a study suggests.


Recommended Lifestyle Changes Should Include Enough Sleep, Say Researchers
Posted: Friday, October 22, 2010
Lack of sleep appears to compromise the efficacy of dieting to lose weight, according to new research. Middle-age, overweight patients who slept 8.5 hours burned more fat than those who slept just 5.5 hours. The important message for your patients trying to lose weight should now be, Nutrition-Physical Activity-Plus 8 Hours of Sleep.


Light and Moderate Physical Activity Reduce the Risk of Early Death by 19%
Posted: Tuesday, September 21, 2010
A new study by researchers has found that even light or moderate intensity physical activity, such as walking or cycling, can substantially reduce the risk of early death.


Children Who Eat Vended Foods Face Health Problems, Poor Diet
Posted: Tuesday, September 14, 2010
Vended foods and beverages linked to obesity, diabetes and coronary artery disease.


Diabetes Epidemic in California
Posted: Tuesday, September 14, 2010
Obesity among California adolescents is more than twice as high as the national target of 5.0 percent, while the rate of diabetes among California adults is more than three times the federal goal of 2.5 percent of the population.


Factors Linked to Cognitive Deficits in Type 2 Diabetes
Posted: Tuesday, September 14, 2010
Older adults with diabetes, who have high blood pressure, walk slowly or lose their balance, or believe they're in bad health, are significantly more likely to have weaker memory and slower, more rigid cognitive processing than those without these problems, according to a new study.


Green Leafy Vegetables Cuts The Risk of Diabetes by 14%
Posted: Sunday, August 29, 2010
A British meta-analysis found that increasing the daily intake of green leafy vegetables can reduce the risk of Type 2 diabetes.


Simple Blood Test Predicts Who Might Develop Type 2 Diabetes Among Healthy Women
Posted: Monday, August 23, 2010
Doctors may have identified a new and simple way to predict risk for developing Type 2 diabetes. The result of a simple blood test may be the earliest alert to doctors and patients to implement lifestyle changes that may delay or prevent the onset of the disease.


Nutritional Labeling and Point-of-Purchase Signs Work to Make Better Choices
Posted: Tuesday, August 17, 2010
With over 30% of U.S. adults obese, the significant adverse health effects of obesity (including heart disease and diabetes) are widespread throughout the country. Two published studies shed light on behaviors regarding food choices and good nutrition and report on how nutritional labeling and point-of-purchase signs are influencing healthy food choices.


Costa Rica Travel Corp. will donate a portion of the proceeds to and is a sponsor of Defeat Diabetes Foundation.
Send your unopened, unexpired test strips to

:


Defeat Diabetes Foundation
150 153rd Ave, Suite 300
Madeira Beach, FL 33708
DDF advertisement
Analyze nutrition content by portion
DDF advertisement