This site complies with the HONcode standard for trustworthy health information:
verify here.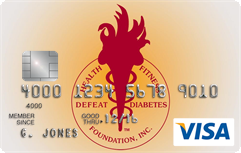 Rewarding for
you and us
Defeat Diabetes Foundation
Defeat Diabetes
Foundation
150 153rd Ave,
Suite 300
Madeira Beach, FL 33708
Self-Management » Family
Search our News Articles Archives for diabetes and health news. Search by word or phrase. The latest article will appear first.
Diabetes Linked to Tooth Decay
Posted: Sunday, September 04, 2011
Research has found a link between diabetes and dental problems.


Diabetes Death 50 Percent Higher among Hispanics
Posted: Saturday, August 27, 2011
According to the latest findings from a landmark San Antonio-led study, diabetes seems to be deadlier for Mexican Americans than for Anglos, and much deadlier for diabetes patients living in Mexico.


Antioxidant Spices Reduce Negative Effects of High-Fat Meals by 30 Percent
Posted: Sunday, August 21, 2011
Eating a diet rich in spices, like turmeric and cinnamon, reduces the body's negative responses to eating high-fat meals, according to Penn State researchers.


Americans Are Flocking to Alternative Therapies
Posted: Sunday, July 31, 2011
Most Americans believe that prescription medications are the most effective treatments for many common illnesses, but a Consumer Reports survey of more than 45,000 people finds that three-fourths of us are turning to alternative therapies like yoga and acupuncture.


Diabetes Patients Lead Peers to Healthier Status
Posted: Saturday, July 02, 2011
Training people with diabetes to teach other patients improves utilization of medications and results in lifestyle changes.


Public Knows about Diabetes, Yet Takes No Action
Posted: Saturday, July 02, 2011
Americans are well informed about the risks, dangers, and signs of diabetes, but that knowledge does not appear to translate into actions to prevent or control the disease, researchers reported.


In Diabetes Patients, Good Scores on Bone Tests May Not Rule Out Risk
Posted: Saturday, June 11, 2011
Although many older diabetes patients have good bone density scores, they are as prone to fractures as people with osteoporosis.


High-Fat Diet During Pregnancy Programs Child for Future Diabetes
Posted: Saturday, June 11, 2011
A high-fat diet during pregnancy may program a woman's baby for future diabetes, even if she herself is not obese or diabetic.


First Lady, Agriculture Secretary Launch MyPlate Icon as a New Reminder to Help Consumers to Make Healthier Food Choices
Posted: Thursday, June 02, 2011
First Lady Michelle Obama and Agriculture Secretary Tom Vilsack today unveiled the federal government's new food icon, MyPlate, to serve as a reminder to help consumers make healthier food choices.


Americans Not Working Hard Enough
Posted: Monday, May 23, 2011
Despite repeated calls over the years by public health officials for people to increase exercise and physical activity, Americans are walking and cycling only a little more now than they were a decade ago.


Costa Rica Travel Corp. will donate a portion of the proceeds to and is a sponsor of Defeat Diabetes Foundation.
Send your unopened, unexpired test strips to

:


Defeat Diabetes Foundation
150 153rd Ave, Suite 300
Madeira Beach, FL 33708
DDF advertisement
Analyze nutrition content by portion
DDF advertisement