This site complies with the HONcode standard for trustworthy health information:
verify here.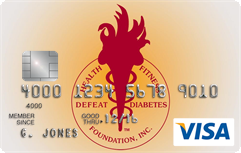 Rewarding for
you and us
Defeat Diabetes Foundation
Defeat Diabetes
Foundation
150 153rd Ave,
Suite 300
Madeira Beach, FL 33708
Self-Management » Family
Search our News Articles Archives for diabetes and health news. Search by word or phrase. The latest article will appear first.
More Evidence Showing Breastfeeding Protects Against Type 2 Diabetes
Posted: Thursday, November 30, 2006
Breastfeeding in infancy appears to be associated with a reduced risk of type 2 diabetes later in life, according to a quantitative analysis of published evidence.


More Treatment Options for Diabetes Means Few Excuses for High Blood Sugar
Posted: Thursday, November 16, 2006
A generation ago, there was just one kind of pill that could help people with diabetes keep their blood sugar levels down. But today, so many new options are available that it's almost dizzying. Advertisements for the new medicines seem to be everywhere, and more new medicines are on the way.


Breast-Feeding Lowers Mom's Risk of Diabetes
Posted: Thursday, October 05, 2006
Breast-feeding your baby can cut your risk of developing type 2 diabetes by 15% a year and reduce the risk of breast and ovarian cancer.


Aerobic Exercise Reduces Blood Pressure
Posted: Wednesday, August 23, 2006
Exercise is good for your blood pressure -- no matter your age, weight, race or gender. And it really doesn't matter whether you get exercise from a brisk walk, a fast run or few laps in the pool; the results are equally as good.


Diabetic Youths Have Multiple Cardiovascular Risk Factors
Posted: Wednesday, August 23, 2006
Children and adolescents with diabetes commonly have additional risk factors for cardiovascular disease (CVD), according to a new report.


Diabetes in Pregnancy Does Not Motivate to Better Health
Posted: Wednesday, August 23, 2006
They have less healthy diets and are more likely to smoke than women whose pregnancies were free of diabetes, a large new study shows.


Night Eating Can Increase Diabetic Complications
Posted: Thursday, August 17, 2006
Night eating is common in diabetic patients and is associated with increased complications.


Inhaled Insulin Effective Therapy for Poorly Controlled Type 2 Diabetes
Posted: Thursday, August 17, 2006
Inhaled human insulin (Exubera) is as effective as glibenclamide as adjunctive therapy in patients with type 2 diabetes.


More Then One-Third of Medicaid Patients Don't Take Their Type 2 Drugs Properly
Posted: Thursday, August 17, 2006
Patients on metformin, regardless of race, were 62 percent less likely to adhere to their regimen.


Cognitive Dysfunction Linked With Poor Diabetes Control in Elderly
Posted: Thursday, August 17, 2006
Elderly diabetics with poor glucose control have a high prevalence of undiagnosed cognitive dysfunction, depression and functional disabilities.


Costa Rica Travel Corp. will donate a portion of the proceeds to and is a sponsor of Defeat Diabetes Foundation.
Send your unopened, unexpired test strips to

:


Defeat Diabetes Foundation
150 153rd Ave, Suite 300
Madeira Beach, FL 33708
DDF advertisement
Analyze nutrition content by portion
DDF advertisement