This site complies with the HONcode standard for trustworthy health information:
verify here.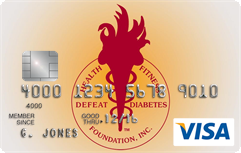 Rewarding for
you and us
Defeat Diabetes Foundation
Defeat Diabetes
Foundation
150 153rd Ave,
Suite 300
Madeira Beach, FL 33708
Self-Management » Family
Search our News Articles Archives for diabetes and health news. Search by word or phrase. The latest article will appear first.
Racial Difference In A1C May Be A Biologic Variation
Posted: Wednesday, November 07, 2007
One of the reasons for higher A1c's for blacks, Hispanics, American Indians and Asians may be attributed to biology and the way hemoglobin is glycated across those groups, rather then differences in care of differences in glycemic control.


Unique Idea: Have Government Subsidize Fruits and Vegetables
Posted: Friday, November 02, 2007
Doctors tell lawmakers to subsidize salads, vegetables and fruit, not fat don't exercise is going to cost them and the taxpayers, plus they will lose years from their lifespan.


New Drug Has Potential to Decrease Diabetic Gastroparesis
Posted: Friday, November 02, 2007
This may be the first product to directly treat gastroparesis by restoring gastrointestinal nitric oxide synthase, thereby increasing stomach motility and improving blood glucose control.


Patients Give Up 10 Quality of Life Years, Rather Then Intensely Manage Their Diabetes
Posted: Thursday, October 04, 2007
Many patients with diabetes say that the inconvenience and discomfort of constant therapeutic vigilance, particularly multiple daily insulin injections, has as much impact on their quality of life as the burden of intermediate complications.


Magic Pill Improves Glycemic Control and Decreases Death by 25% for Type 2's
Posted: Thursday, September 27, 2007
"Imagine an inexpensive pill that could decrease the hemoglobin A1c value by 1 percentage point, reduce cardiovascular death by 25%, and substantially improve functional capacity (strength, endurance, and bone density)."


Even Low Levels of Exercise Have Major Health Benefits
Posted: Friday, August 31, 2007
New study shows that even weekly exercise below recommended levels has major health benefits. Just 30 minutes of walking three days a week has an impact.


Diabetes Management Within Budgets Work
Posted: Friday, August 31, 2007
A disease management program for patients with diabetes mellitus is associated with improved quality of care within existing budgets.


No Diet Foods for Kids-Can Lead to Obesity
Posted: Thursday, August 16, 2007
A new study reveals low-calorie foods and drinks made to taste like high-calorie foods and drinks may actually lead to overeating and obesity. If you hope to curb the obesity epidemic in your children, don't feed them diet foods or drinks.


Patient Compliance Improves Through 'Motivational Interviewing
Posted: Friday, August 03, 2007
Patients often resist the advice of health care providers and thus neglect what is in their best interests. But research found that exploring a patient's motivation for resistance, through a process call motivational interviewing, can greatly increase compliance.


Less Insulin In the Brain Key to a Long Life
Posted: Thursday, July 26, 2007
Good, old-fashioned diet and exercise might keep you young by reducing the action of insulin in the brain, researchers reported.


Costa Rica Travel Corp. will donate a portion of the proceeds to and is a sponsor of Defeat Diabetes Foundation.
Send your unopened, unexpired test strips to

:


Defeat Diabetes Foundation
150 153rd Ave, Suite 300
Madeira Beach, FL 33708
DDF advertisement
Analyze nutrition content by portion
DDF advertisement