This site complies with the HONcode standard for trustworthy health information:
verify here.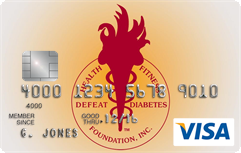 Rewarding for
you and us
Defeat Diabetes Foundation
Defeat Diabetes
Foundation
150 153rd Ave,
Suite 300
Madeira Beach, FL 33708
Self-Management » Family
Search our News Articles Archives for diabetes and health news. Search by word or phrase. The latest article will appear first.
Life Expectancies Declining for Poor, Rising for Rich
Posted: Thursday, April 24, 2008
Between 1961 and 1999 life expectancies in the United States increased by between six and seven years for both men and women. A recent Harvard Medical study has found that these are unfortunately just general trends, and in certain parts of the country, most notably poorer areas, life expectancies actually declined or remained constant in these "counties".


How and Where Fat Is Stored Predicts Disease Risk Better than Weight
Posted: Wednesday, April 23, 2008
A new study indicates that overeating, rather than the obesity it causes, is the trigger for developing metabolic syndrome, a collection of heath risk factors that increases an individual's chances of developing insulin resistance, fatty liver, heart disease and type 2 diabetes. The study is among the first to suggest that weight gain is an early symptom of pre-metabolic syndrome, rather than a direct cause.


Why Not All Fat is Created Equal
Posted: Wednesday, April 23, 2008
The recent report that having a pot belly in your 40s roughly triples your risk of dementia in later life is just the tip of an ominous adipose iceberg.


Creatinine Increase in Elderly Means Increased Renal Disease, Mortality
Posted: Wednesday, April 23, 2008
Even small increases in serum creatinine levels during hospitalization raise the risk of end stage renal disease and mortality of elderly patients over the long term in a 10-year study of 87,094 patients according to a University of Alabama at Birmingham (UAB) study.


Diabetic Ulcer Gel Regranex Linked to Increased Cancer Deaths
Posted: Friday, April 18, 2008
Safety review of becaplermin gel (Regranex, Johnson & Johnson) is being conducted after study results suggested an increased risk for cancer-related mortality, the US Food and Drug Administration (FDA) warned healthcare professionals last week.


Tart Cherries May Reduce Heart/Diabetes Risk Factors
Posted: Friday, April 18, 2008
Less weight gain, reduction of inflammation, lower cholesterol and triglycerides and lower blood sugars, all from tart cherries.


An Apple A Day Lowers Risk for Metabolic Syndrome 21%
Posted: Friday, April 18, 2008
Apple product consumers likely to have lower blood pressure, trimmer waistlines, and more nutrient dense diets according to the results of a new study.


Child Screen Time Associated With Obesity
Posted: Wednesday, April 16, 2008
Obesity is a growing problem in America, especially among its youth. Lack of exercise in children, often supplanted by time in front of television and computer screens, greatly increases the chance of a child being obese, a new study shows. The American Academy of Pediatrics (AAP) had previously made a list of suggestions to pediatricians, parents, and children alike, in order to best manage their physical activity and "screen time." The study aimed to test these suggestions.


Injuries and Masculinity Often Lead to Binge Drinking
Posted: Friday, April 11, 2008
Men who hold to "traditional" ideas about masculinity and male independence often turn to alcohol when suffering a serious injury, such as mental trauma, spinal chord injuries, or the loss of limbs. By dealing with their injuries in this manner, men that fit this mold have a much harder time living with, and rehabbing, these injuries, a University of Missouri study reports.



Epidemic Of Type 2 Diabetes Linked To Vaccine Inflammation
Posted: Wednesday, April 09, 2008
Newly published data by Dr. J. Barthelow Classen in The Open Endocrinology Journal shows a 50% reduction of type 2 diabetes occurred in Japanese children following the discontinuation of a single vaccine to prevent tuberculosis.


Costa Rica Travel Corp. will donate a portion of the proceeds to and is a sponsor of Defeat Diabetes Foundation.
Send your unopened, unexpired test strips to

:


Defeat Diabetes Foundation
150 153rd Ave, Suite 300
Madeira Beach, FL 33708
DDF advertisement
Analyze nutrition content by portion
DDF advertisement