This site complies with the HONcode standard for trustworthy health information:
verify here.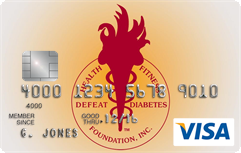 Rewarding for
you and us
Defeat Diabetes Foundation
Defeat Diabetes
Foundation
150 153rd Ave,
Suite 300
Madeira Beach, FL 33708
Self-Management » Family
Search our News Articles Archives for diabetes and health news. Search by word or phrase. The latest article will appear first.
Electronic Medical Records Coming Soon
Posted: Thursday, July 03, 2008
Microsoft Corp., Google Inc., and dozens of organizations promoting consumer adoption of electronic personal health records agreed for the first time on a comprehensive set of privacy protections.


Early Life Sleep Apnea Could Lead To Cardiovascular Disease
Posted: Wednesday, May 21, 2008
Sleep apnea during early childhood might greatly increase the risk of later life cardiovascular disease, according to a recent Israeli study. The study found that the condition often starts early in life, enhancing the importance of the findings.


Erectile Dysfunction Warns of Worse Problems
Posted: Monday, May 19, 2008
In diabetics, impotence may double cardiac risks, new studies say.


Public Food Program A Good Investment
Posted: Tuesday, May 13, 2008
A recent Cornell "cost-effectiveness"study has shown that a New York program that aims to educate low-income adults about healthy diets and nutrition yields a $10 to $1 cost benefit. Low-income individuals characteristically have much higher rates of conditions closely linked to poor diets, such as heart disease and diabetes.


4 Steps to Reverse the Damage from Fast Food Diets
Posted: Wednesday, May 07, 2008
Diets high in fast food can be highly toxic to the liver and other internal organs, but that damage can be reversed, says one of the country's leading experts on non-alcoholic fatty liver disease, who offers four steps to undo the effects of a 'super-size me' diet.


Family Physicians Can Successfully Initiate Insulin Therapy
Posted: Wednesday, May 07, 2008
In a randomized trial of patient-titrated insulin glargine with family physicians was compared with standard oral therapy.


Parents of Autistic Children More Likely To Have Mental Disorders
Posted: Monday, May 05, 2008
The parents of children with autism were found to be nearly twice as likely to have suffered and been hospitalized for some form of psychiatric condition, a recent study attests. The results could help better understand the roots of autism, and why it develops in children.


Deaths On The Rise In Younger Women
Posted: Sunday, May 04, 2008
Deaths resulting from coronary heart disease (CHD) are on the rise in younger women, a new study suggests. Rising levels of obesity, smoking and lack of exercise are the likely causes of this troubling trend.


Diabetes Doubling Before Motherhood
Posted: Tuesday, April 29, 2008
The number of pregnant women with pre-existing diabetes has more than doubled in seven years, a California study found, a troubling trend that means health risks for both mothers and newborns. And the number of diabetic teenagers giving birth grew fivefold during the same period, according to the study, the largest of its kind. This comes from a new study published in Diabetes Care.


Diabetic Child Dies While Parents Pray
Posted: Tuesday, April 29, 2008
Madeleine Neumann, an 11 year old type 1 diabetic, died March 23rd due to lack of treatment for her condition. Her parents, Dale and Leilani Neumann, viewed their daughters worsening condition as "a test of faith," and instead of getting her medical help, let her die while they prayed. The parents have been charged with second-degree reckless homicide and face up to 25 years in prison.


Costa Rica Travel Corp. will donate a portion of the proceeds to and is a sponsor of Defeat Diabetes Foundation.
Send your unopened, unexpired test strips to

:


Defeat Diabetes Foundation
150 153rd Ave, Suite 300
Madeira Beach, FL 33708
DDF advertisement
Analyze nutrition content by portion
DDF advertisement