This site complies with the HONcode standard for trustworthy health information:
verify here.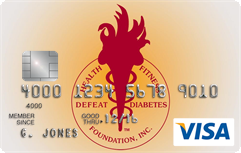 Rewarding for
you and us
Defeat Diabetes Foundation
Defeat Diabetes
Foundation
150 153rd Ave,
Suite 300
Madeira Beach, FL 33708
Self-Management » Family
Search our News Articles Archives for diabetes and health news. Search by word or phrase. The latest article will appear first.
Low-Carb Diet May Increase Bad Cholesterol Levels
Posted: Sunday, March 07, 2010
Cutting down on carbs may help people lose weight, but it may not be so good for lowering cholesterol, new research shows.


Early Pregnancy Weight Gain Linked to Diabetes
Posted: Sunday, February 28, 2010
Pregnant women who gain weight rapidly during the early stages of pregnancy are at higher risk for gestational diabetes, a new study found.


Lasting Benefit Seen for Lifestyle Changes, Metformin in Diabetes
Posted: Sunday, February 28, 2010
For people at risk for Type 2 diabetes, a combination of diet, exercise and, to a lesser extent, treatment with metformin can help keep the disease at bay for 10 years, researchers said.


LoveFest is Happening at Whiskey Tango!
Posted: Wednesday, February 17, 2010
LoveFest 2010 is Sunday, FEBRUARY 28th from 2pm to 10pm at Whiskey Tango and is one AMAZING celebration that you do NOT want to miss! LoveFest is the first benefit of its kind. It's a totally 100% charitable,"nobody-makes-a-dime-but-the-charities" benefit. Everyone will be working that day for free- Bands, bartenders, staff, EVERYONE, and all money (tips included) will be donated. Each band will be playing for a charity of their choice and will be given an equal percentage of money to donate to their cause. Here is a listing of the bands playing and their chosen charities: ...Modern Bliss – Defeat Diabetes


Normal Glucose Greater than 85mg/dL in Kids Predicts Diabetes Later
Posted: Sunday, February 14, 2010
Increases in fasting plasma glucose during childhood -- even though levels remain in the normal range 85-100mg/dL.) -- can predict adult prediabetes and Type 2 diabetes later in life, a retrospective cohort study showed.


Preventing Diabetes for Ten Years Plus
Posted: Sunday, February 14, 2010
Ten-year follow-up of diabetes incidence and weight loss in the Diabetes Prevention Program Outcomes Study.


US Health-Risk Surveillance Results
Posted: Sunday, February 14, 2010
Results from January 2007 to December 2007 from the Behavioral Risk Surveillance System (BRFSS), an ongoing telephone survey of US adults on health-risk behaviors and the use of preventative healthcare services related to the leading causes of death and disability in the United States, were reported last week.


Obesity at Seven Years of Age Increases Risk of Later Cardiovascular Disease
Posted: Sunday, February 14, 2010
By as early as seven years of age, being obese may raise a child's risk of future heart disease and stroke, even in the absence of other cardiovascular risk factors such as high blood pressure, according to a new study.


Vinegar Decreases Postprandial Hyperglycemia in Patients with Type 1 Diabetes
Posted: Sunday, February 07, 2010
Two tablespoons of vinegar could be easily used as a complementary food (e.g., in a salad dressing) to reduce hyperglycemia.


Fast Food Menus with Calorie Information Lead to Lower Calorie Selections
Posted: Sunday, February 07, 2010
Putting nutrition labels on fast food may lead parents to pick lower-calorie meals for their children, researchers say.


Costa Rica Travel Corp. will donate a portion of the proceeds to and is a sponsor of Defeat Diabetes Foundation.
Send your unopened, unexpired test strips to

:


Defeat Diabetes Foundation
150 153rd Ave, Suite 300
Madeira Beach, FL 33708
DDF advertisement
Analyze nutrition content by portion
DDF advertisement