This site complies with the HONcode standard for trustworthy health information:
verify here.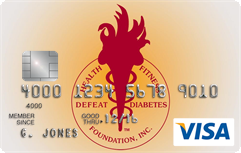 Rewarding for
you and us
Defeat Diabetes Foundation
Defeat Diabetes
Foundation
150 153rd Ave,
Suite 300
Madeira Beach, FL 33708
Self-Management » Education
Search our News Articles Archives for diabetes and health news. Search by word or phrase. The latest article will appear first.
Zinc Helps with Type 2 Diabetes
Posted: Monday, July 11, 2011
Zinc may perform a protective function for those with type 2 diabetes, researchers at the University of Michigan suggest.


New Study Shows Diabetes Surging Worldwide
Posted: Sunday, July 10, 2011
The number of adults worldwide with diabetes has more than doubled in the past three decades -- jumping to nearly 350 million -- and it continues to surge, according to a new study in the journal Lancet.


High Aspirin Dosage May Curb Heart Attack Risk in Diabetes
Posted: Sunday, July 10, 2011
New research from scientists in Canada has revealed that taking aspirin every day could offer benefits for those managing their diabetes.


Flavonoid in Strawberries May Limit Diabetes Complications
Posted: Saturday, July 09, 2011
Researchers have shown that fisetin, a type of flavonoid found in strawberries and to a lesser extent in other foods, reduces neurologic complications and kidney damage in a mouse model of type 1 diabetes.


Poor Glycemic Control Worsens Incontinence
Posted: Saturday, July 09, 2011
In older women with diabetes and urinary incontinence, high A1c levels are associated with patient reports of more severe limitations due to incontinence.


Diabetes Patients Lead Peers to Healthier Status
Posted: Saturday, July 02, 2011
Training people with diabetes to teach other patients improves utilization of medications and results in lifestyle changes.


Public Knows about Diabetes, Yet Takes No Action
Posted: Saturday, July 02, 2011
Americans are well informed about the risks, dangers, and signs of diabetes, but that knowledge does not appear to translate into actions to prevent or control the disease, researchers reported.


In Diabetes Patients, Good Scores on Bone Tests May Not Rule Out Risk
Posted: Saturday, June 11, 2011
Although many older diabetes patients have good bone density scores, they are as prone to fractures as people with osteoporosis.


Low-fat Chocolate Milk Best for Post-exercise
Posted: Saturday, June 11, 2011
Drinking low-fat chocolate milk after a tough workout provides the right mix of carbohydrates and high-quality protein, U.S. researchers found.


Declining Coronary Heart Disease Risk among Diabetes Patients
Posted: Saturday, June 11, 2011
The estimated 10-year risk for coronary heart disease (CHD) among adults with diabetes has declined significantly in the past decade, U.S. data show.


Costa Rica Travel Corp. will donate a portion of the proceeds to and is a sponsor of Defeat Diabetes Foundation.
Send your unopened, unexpired test strips to

:


Defeat Diabetes Foundation
150 153rd Ave, Suite 300
Madeira Beach, FL 33708
DDF advertisement
Analyze nutrition content by portion
DDF advertisement