This site complies with the HONcode standard for trustworthy health information:
verify here.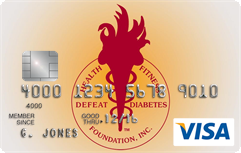 Rewarding for
you and us
Defeat Diabetes Foundation
Defeat Diabetes
Foundation
150 153rd Ave,
Suite 300
Madeira Beach, FL 33708
Self-Management » Education
Search our News Articles Archives for diabetes and health news. Search by word or phrase. The latest article will appear first.
New NIH fact sheet explains test for diabetes, prediabetes
Posted: Thursday, January 26, 2012
A new fact sheet from the National Institutes of Health explains the A1C test, a widely used and important test to diagnose type 2 diabetes and prediabetes, and to monitor blood glucose levels of people with type 1 and type 2 diabetes.


New Report Rates 25 Diet Plans
Posted: Sunday, January 08, 2012
Experts examine 25 diet plans and rate them in different ways.


For T2DM, the Quality of Guidelines on Oral Meds Varies Dramatically
Posted: Saturday, January 07, 2012
According to the results of a systematic review, not all practice guidelines on oral medications for type 2 diabetes are consistent with available evidence, and guideline quality varies widely.


Obesity: It's ALL About Calories
Posted: Saturday, January 07, 2012
Excess calories, not mix of protein, fat, or carbohydrate, key in causing obesity.


Cost of Diabetes Will Be $3.35 Trillion by 2020
Posted: Monday, January 02, 2012
The United States of Diabetes: New report shows half the country could have diabetes or prediabetes at a cost of $3.35 trillion by 2020.


Weight Loss Improves Beta Cell Function in Type 2 Diabetes
Posted: Tuesday, December 27, 2011
Beta cell function can improve after just 12 weeks of weight loss in patients with type 2 diabetes.


Low Carbs for Just Two Days a Week Spurs Weight Loss
Posted: Tuesday, December 20, 2011
Adhering to a strict, low-carbohydrate diet two days per week led to greater reductions in weight and insulin levels when compared with standard daily dieting.


Ninety-two Percent of Obese Kids Have a Vitamin D Deficiency
Posted: Monday, December 19, 2011
Overweight kids have lower levels of vitamin D than their slimmer counterparts, regardless of season, sex, or race and ethnicity.


New Approach to Management of Overeating in Children
Posted: Sunday, December 11, 2011
The published study describes two new methods for reducing overeating.


Individualized Management Can Improve Glycemic Control
Posted: Sunday, December 04, 2011
A collaborative patient-centered approach might improve metabolic control in patients with type 2 diabetes who have a history of poor glycemic control.


Costa Rica Travel Corp. will donate a portion of the proceeds to and is a sponsor of Defeat Diabetes Foundation.
Send your unopened, unexpired test strips to

:


Defeat Diabetes Foundation
150 153rd Ave, Suite 300
Madeira Beach, FL 33708
DDF advertisement
Analyze nutrition content by portion
DDF advertisement