This site complies with the HONcode standard for trustworthy health information:
verify here.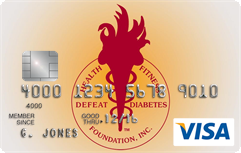 Rewarding for
you and us
Defeat Diabetes Foundation
Defeat Diabetes
Foundation
150 153rd Ave,
Suite 300
Madeira Beach, FL 33708
Self-Management » Education
Search our News Articles Archives for diabetes and health news. Search by word or phrase. The latest article will appear first.
GlucoStories - Join the Race With American Diabetes Wholesale & Charlie Kimball
Posted: Monday, May 18, 2009
Diabetes company and race car driving star join forces to launch new diabetes support site and contest.


Possible Links Between Alzheimer's and Diabetes
Posted: Saturday, May 16, 2009
Both type 2 diabetes and Alzheimer's disease are more prevalent with advanced age, and many possible links between the two may exist. Most notably, results of lifestyle choices, such as unhealthy and excessive food intake, may increase the risk of both conditions, but more specific links appear to exist as well. These connections were explored in a recent meta-analysis of 14 previous studies.


Calls For More International Diabetes Funding
Posted: Friday, May 15, 2009
At a recent international meeting concerning non-communicable diseases, held in Doha, Qatar, professor Martin Slink, the president of the International Diabetes Federation (IDF), stressed the importance of more funding for diabetes, as well as other non-communicable diseases. Professor Slink specifically urged that an international effort to fight these diseases be added to the United Nations millennium development goals (MDGs).


Cost Of Diabetes Non-Adherence $11,000 Yearly Per Patient
Posted: Tuesday, May 12, 2009
Costs of not taking medications as prescribed have an impact on the US economy increasing the costs up to $100 billion per year. In addition, poor adherence to antidiabetic medications might explain why 43% of patients with diabetes mellitus do not reach adequate glycemic control.


Diabetes Linked to Long and Short Nightly Sleeping
Posted: Friday, April 24, 2009
Sleeping an average of more than eight hours per night, or less than seven hours per night, appears to greatly increase the risk of developing pre-diabetes, as well as full type 2 diabetes.


Metabolic Syndrome Less Common in 100% Juice Drinkers
Posted: Friday, April 24, 2009
100% juice drinkers are thinner and at lower risk for metabolic syndrome, according to recently presented research. The study indicates that drinking 100% juice helps prevent obesity, diabetes and heart disease.


Male Hearts Overwork Around Cigarette, Cooking Oil and Wood Smoke
Posted: Friday, April 17, 2009
Exposure to cigarette smoke and general pollutants is known to be connected to cardiovascular disease (CVD) in both men and women, but this connection was thought to only exist through long-term exposure. A recent study has shown that not only cigarette smoke, but cooking oil and wood smoke as well, intensifies male cardiovascular response, through short-term exposure.


Eat More, Move Less, and You Will Pay More
Posted: Wednesday, April 15, 2009
To help cut medical costs, your insurance company may soon be raising premiums if you have unhealthy habits such as...


Understanding Barriers to Diabetes Self-Care Helps Providers Empower Patients
Posted: Wednesday, April 15, 2009
Despite the provision of comprehensive management programs, patients are often unable to achieve the desired outcomes. It is essential to understand the barriers to diabetes self-care in order to promote successfully self-care behaviors."


Obesity Strongly Linked to Insulin Processing
Posted: Tuesday, April 14, 2009
Obesity, itself thought to be a major cause of insulin resistance, in fact appears to result from distinct insulin processing as well. A recent study has concluded that differences in insulin processing within cells are responsible for variations in how fat is stored within these cells, potentially leading to obesity.


Costa Rica Travel Corp. will donate a portion of the proceeds to and is a sponsor of Defeat Diabetes Foundation.
Send your unopened, unexpired test strips to

:


Defeat Diabetes Foundation
150 153rd Ave, Suite 300
Madeira Beach, FL 33708
DDF advertisement
Analyze nutrition content by portion
DDF advertisement