This site complies with the HONcode standard for trustworthy health information:
verify here.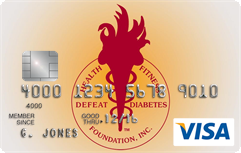 Rewarding for
you and us
Defeat Diabetes Foundation
Defeat Diabetes
Foundation
150 153rd Ave,
Suite 300
Madeira Beach, FL 33708
Self-Management » Education
Search our News Articles Archives for diabetes and health news. Search by word or phrase. The latest article will appear first.
Medium to Vigorous Exercise Improves Cardiac Function in Type 2 Diabetes
Posted: Wednesday, August 26, 2009
While an exercise program generally leads to improvements in metabolic function in patients with Type 2 diabetes, it only improves myocardial function when activity is at least moderate to vigorous, according to a new study.


Insulin the First Treatment Choice for Newly Diagnosed Type 2's
Posted: Wednesday, August 19, 2009
In a recent published study, it was found that when insulin was the first treatment choice over multiple oral drugs, there was less weight gain and fewer hypoglycemic reactions.


Certain Glucose Test Strips May Produce Falsely Elevated Results
Posted: Wednesday, August 19, 2009
The US Food and Drug Administration (FDA) has notified healthcare professionals of the potential for falsely elevated blood glucose results with the use of glucose dehydrogenase pyrroloquinoline quinone (GDH-PQQ) glucose test strips in patients receiving products containing certain nonglucose sugars.


AADE Issues Position Statement in the Management and Education of Older Persons with Diabetes
Posted: Wednesday, August 12, 2009
The American Association of Diabetes Educators released a new position statement to help guide diabetes educators on how to help older adults with diabetes. The position paper, "Special Considerations in the Management and Education of Older Persons with Diabetes," is now available.


Metformin Lowers Risk for Pancreatic Cancer
Posted: Wednesday, August 12, 2009
Metformin, one of the most widely used diabetes drugs, may offer patients the added benefit of lowering their odds for pancreatic cancer by 62%, a new study shows.


CGMS Makes Good Blood Sugars Better
Posted: Wednesday, August 12, 2009
For patients with good A1c levels, continuous glucose monitoring will be beneficial, according to a new report.


Women Are Worse Off when it Comes to CVD Risk Factor Profiles
Posted: Wednesday, August 12, 2009
Women with diabetes, especially African American and Hispanic women, have worse cardiovascular risk factor profiles than men with diabetes do, according to a new report.


Income Level Affects Treatment of Hyperglycemia
Posted: Wednesday, August 05, 2009
People with diabetes who live in less affluent neighborhoods are more likely to experience delays in treatment for hyperglycemia, according to a study.


Prevention and Detection of Diabetes Needs to Be a Priority
Posted: Wednesday, July 29, 2009
The National Changing Diabetes((R)) Program (NCDP), a program of Novo Nordisk, and several member associations recently urged President Obama and members of Congress to make the prevention, detection and treatment of diabetes, one of the nation's most pervasive and costly diseases, a priority in reforming the U.S. healthcare system.


Parents' Skill at Carb Counting Linked to Diabetic Kids' A1c Levels
Posted: Wednesday, July 08, 2009
Parental precision at carbohydrate counting is associated with improved glycemic control in children with Type 1 diabetes, according to a paper in the June issue of Diabetes Care.


Costa Rica Travel Corp. will donate a portion of the proceeds to and is a sponsor of Defeat Diabetes Foundation.
Send your unopened, unexpired test strips to

:


Defeat Diabetes Foundation
150 153rd Ave, Suite 300
Madeira Beach, FL 33708
DDF advertisement
Analyze nutrition content by portion
DDF advertisement