This site complies with the HONcode standard for trustworthy health information:
verify here.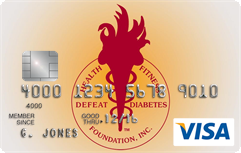 Rewarding for
you and us
Defeat Diabetes Foundation
Defeat Diabetes
Foundation
150 153rd Ave,
Suite 300
Madeira Beach, FL 33708
Self-Management » Education
Search our News Articles Archives for diabetes and health news. Search by word or phrase. The latest article will appear first.
Risks of Daily Aspirin May Outweigh the Benefits
Posted: Monday, November 16, 2009
Taking a low-dose aspirin every day can help prevent heart attacks in people who've already had one. But if you've never had a heart attack (or stroke), the risks of taking a daily low-dose aspirin outweigh the benefits, according to a new published report out of the U.K.


U.S. Is Failing in Diabetes Control -- Myths Outweigh Facts
Posted: Monday, November 16, 2009
It's a disease so common it strikes every 20 seconds, yet Americans earn a failing grade when it comes to basic knowledge about diabetes, according to a recent Harris Interactive survey conducted on behalf of the ADA.


Intensive Lifestyle Intervention Reduces RISKS!
Posted: Monday, November 09, 2009
Four-year results from the Action for Health Diabetes (Look AHEAD) study has shown that an intensive lifestyle intervention designed to achieve and maintain weight loss over the long term produces sustained weight loss and improvements in fitness, as well as improvements in glycemic control, systolic blood pressure, and HDL-cholesterol levels.


Increasing Fiber Decreases Belly Fat
Posted: Monday, November 09, 2009
Eating just a little bit more fiber could have a big impact in trimming the waistlines of America's young people, new research shows.


Exercise Keeps Visceral Fat Away a Year after Weight Loss
Posted: Monday, November 09, 2009
Eighty minutes a week of aerobic or resistance training helps not only to prevent weight gain, but also to inhibit a regain of harmful visceral fat one year after weight loss.


Shellfish Can Raise Diabetes Risk
Posted: Monday, November 02, 2009
A new U.K. study showed that eating white and oily fish regularly may provide protection against Type 2 diabetes but eating shellfish may have the opposite effect.


High-Dose Atorvastatin Is a "Clinically Meaningful Intervention" for Diabetic Foot Ulcers
Posted: Wednesday, October 28, 2009
High-dose atorvastatin may reduce the incidence and recurrence of foot ulcers in diabetic patients, according to a new report.


In Early Pregnancy, Metabolic Syndrome Increases the Risk of Preterm Birth
Posted: Wednesday, October 28, 2009
Women with metabolic syndrome in early pregnancy have a higher risk for preterm birth, according to study findings.


Updated 2009 Diabetes Prevalence and Diagnosis in US by States
Posted: Wednesday, October 21, 2009
The numbers are in and it looks like we have not improved and it will get worse.


Diabetes-Induced Changes in Vaginal Structure
Posted: Wednesday, October 21, 2009
"Women with diabetes experience diminished genital arousal, reduced vaginal lubrication, vaginal atrophy, dyspareunia, and increased infections.


Costa Rica Travel Corp. will donate a portion of the proceeds to and is a sponsor of Defeat Diabetes Foundation.
Send your unopened, unexpired test strips to

:


Defeat Diabetes Foundation
150 153rd Ave, Suite 300
Madeira Beach, FL 33708
DDF advertisement
Analyze nutrition content by portion
DDF advertisement