This site complies with the HONcode standard for trustworthy health information:
verify here.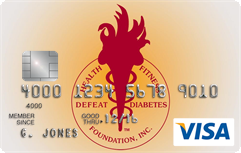 Rewarding for
you and us
Defeat Diabetes Foundation
Defeat Diabetes
Foundation
150 153rd Ave,
Suite 300
Madeira Beach, FL 33708
Self-Management » Monitor
Search our News Articles Archives for diabetes and health news. Search by word or phrase. The latest article will appear first.
Warnings About Popular Energy Drinks
Posted: Sunday, February 08, 2009
Energy drinks, such as Red Bull, have been increasing in popularity in recent years, especially amongst young individuals. The popularity extends across professional, athletic, and social environments, and has led recent study author Dr. Stéphanie Côté to state that "energy drinks are the coffee of a new generation."


Green Tea Inhibits Cancer Drug
Posted: Tuesday, February 03, 2009
The benefits of green tea are well known and highly publicized, but a recent research group has found that some components of green tea block the positive effects of a commonly prescribed cancer drug.


Frequent Sex and Masturbation In Young Adulthood Could Increase Prostate Cancer Risk
Posted: Tuesday, January 27, 2009
Frequent masturbation and heavy sexual activity, in young men, appears to increase the risk of developing prostate cancer later in life. The same researchers that came to this conclusion also found that sexual activity in men in their 40's and 50's has little effect on prostate cancer risk, and possibly helps prevent against the development of the common disease.


New Techniques Link Pre-Diabetes to Sleeping Disorders
Posted: Sunday, January 25, 2009
Using new advanced technological techniques, researchers have recently found convincing evidence that sleep disordered breathing (SDB) is closely linked to decreased insulin sensitivity, and other pre-diabetic conditions.


Left Ventricle Dysfunction Diminishes Exercise Capacity
Posted: Tuesday, January 20, 2009
People with abnormal function in the left ventricle of their hearts appear to be extremely limited in their exercise capacity, according to a recent study. This result indicatest that new treatments for this common heart problem should result, due to the currently common prescription of more exercise to improve heart conditions.


Fun and Social Lifestyle and Mindset Help Prevent Dementia
Posted: Monday, January 19, 2009
Being anxious, stressed and introverted, may well increase the risk of future dementia, according to a recent study. Researchers have recently found that more relaxed, social individuals, develop dementia less often when elderly, than their stressed-out, antisocial counterparts.


Possible Link Found Between Diabetes and Human Circadian Rhythms
Posted: Sunday, January 18, 2009
A new gene variant has been discovered that raises blood glucose levels through melatonin secretion. This finding possibly establishes a previously unknown link between human circadian rhythms (sleep-wake cycles, regulated by melatonin), and diabetes.


Free Public Exercise Programs Could Benefit Many Americans
Posted: Thursday, January 15, 2009
Numerous dangerous health conditions are a product of poor nutrition and exercise, but many individuals lack the motivation to change their ways and protect their health. Using a Brazilian model for free public exercise, researchers at Washington University of St. Louis, in conjunction with researchers in Brazil, have recently published a study suggesting that free public exercise programs in the United States could increase the activity levels and health of many individuals.


Black Raspberries Help Prevent Throat Cancer
Posted: Monday, January 12, 2009
A recent study has found that certain chemical compounds found within black raspberries help prevent the growth of cancerous cells within the esophagus of rats.


Breast Cancer More Likely in Post-Menopausal Women With High Insulin Levels
Posted: Saturday, January 10, 2009
Obesity is known to increase the risk of breast cancer in postmenopausal women, but the reason for this has remained greatly unknown. A recent study has found that in postmenopausal women, high insulin levels greatly increased breast cancer incidence, and it's speculated that obesity might be a leading contributor to high insulin levels.


Costa Rica Travel Corp. will donate a portion of the proceeds to and is a sponsor of Defeat Diabetes Foundation.
Send your unopened, unexpired test strips to

:


Defeat Diabetes Foundation
150 153rd Ave, Suite 300
Madeira Beach, FL 33708
DDF advertisement
Analyze nutrition content by portion
DDF advertisement