This site complies with the HONcode standard for trustworthy health information:
verify here.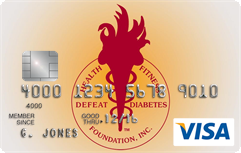 Rewarding for
you and us
Defeat Diabetes Foundation
Defeat Diabetes
Foundation
150 153rd Ave,
Suite 300
Madeira Beach, FL 33708
Self-Management » Monitor
Search our News Articles Archives for diabetes and health news. Search by word or phrase. The latest article will appear first.
Breast Cancer Chemotherapy Impacted by Diabetes Control
Posted: Wednesday, April 29, 2009
"We found that diabetic patients with breast cancer have higher rates of chemotherapy-related toxicities. Clinicians must be aware that diabetic patients are more likely to experience toxicity and should monitor diabetic patients closely."


Metabolic Syndrome Less Common in 100% Juice Drinkers
Posted: Friday, April 24, 2009
100% juice drinkers are thinner and at lower risk for metabolic syndrome, according to recently presented research. The study indicates that drinking 100% juice helps prevent obesity, diabetes and heart disease.


Just Slightly Reducing Sugar Intake, Increasing Fiber Consumption Reduces Type 2 Diabetes Risk for Hispanic Teenagers
Posted: Tuesday, April 21, 2009
Individuals who reduced added sugar intake by the equivalent of 1 can of soda per day or increased fiber intake by the equivalent of a cup of beans showed improvements in key risk factors for Type 2 diabetes, specifically in insulin secretion and visceral fat.


Stress Tests Unnecessary for Many Diabetics
Posted: Sunday, April 19, 2009
While diabetes is a major risk factor for heart disease, tests which determine immediate heart status, namely stress tests, are expensive and often lead to more invasive procedures. A recent study has concluded that unless in a markedly high risk group (diabetics with either family history of heart disease, or with angina), these tests are not worth the cost and discomfort.


Laughter Lowers Heart Disease Risk in Diabetics
Posted: Saturday, April 18, 2009
Laughing and being happy, accompanied by standard diabetic treatment, appears to help raise good cholesterol, lower inflammation, and decrease risk for cardiovascular disease (CVD).


Male Hearts Overwork Around Cigarette, Cooking Oil and Wood Smoke
Posted: Friday, April 17, 2009
Exposure to cigarette smoke and general pollutants is known to be connected to cardiovascular disease (CVD) in both men and women, but this connection was thought to only exist through long-term exposure. A recent study has shown that not only cigarette smoke, but cooking oil and wood smoke as well, intensifies male cardiovascular response, through short-term exposure.


Eat More, Move Less, and You Will Pay More
Posted: Wednesday, April 15, 2009
To help cut medical costs, your insurance company may soon be raising premiums if you have unhealthy habits such as...


TZD's Connected to Vision-Threatening Complication
Posted: Wednesday, April 15, 2009
Treatment with the glitazone class of diabetes drugs leads to a "modest" increase in the risk of diabetic macular edema (DME)—a common complication that can lead to vision loss, reports a study.


Obesity and Diabetes Can Increase the Risk for Restless Legs Syndrome
Posted: Wednesday, April 15, 2009
The research found men and women with a body mass index (BMI) score over 30 were nearly one-and-a-half times more likely to have RLS than people...


What You Drink Is More Important than What You Eat
Posted: Wednesday, April 15, 2009
Researchers examined the relationship between beverage consumption among adults and weight change and found that weight loss was positively associated with a reduction in liquid calorie consumption and liquid calorie intake had a stronger impact on weight than solid calorie intake.


Costa Rica Travel Corp. will donate a portion of the proceeds to and is a sponsor of Defeat Diabetes Foundation.
Send your unopened, unexpired test strips to

:


Defeat Diabetes Foundation
150 153rd Ave, Suite 300
Madeira Beach, FL 33708
DDF advertisement
Analyze nutrition content by portion
DDF advertisement