This site complies with the HONcode standard for trustworthy health information:
verify here.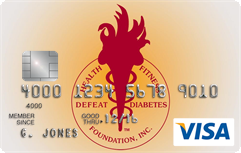 Rewarding for
you and us
Defeat Diabetes Foundation
Defeat Diabetes
Foundation
150 153rd Ave,
Suite 300
Madeira Beach, FL 33708
Self-Management » Monitor
Search our News Articles Archives for diabetes and health news. Search by word or phrase. The latest article will appear first.
Gastric Bypass Superior to Banding for Super Obese
Posted: Friday, July 28, 2006
For super morbidly obese patients, Roux-en-Y gastric bypass surgery is a better approach than gastric banding, according to researchers.


Sweet News for Consumers of Sugar Substitutes
Posted: Friday, July 28, 2006
Sugar substitutes receive a strong endorsement this month from the U.S. Food and Drug Administration.


Diabetic Women at Higher Risk For Hip Fracture Need Prevention Strategy
Posted: Friday, July 21, 2006
Having type 2 diabetes for 12 or more years was associated with a three-times higher risk of hip fracture.




Care of Gums Improves Blood Glucose Control
Posted: Friday, July 21, 2006
Standard treatment for moderately inflamed gums around the teeth -- periodontitis -- can help people with diabetes keep their blood sugar levels under contro, dropping A1c 1.5 points.


Obesity, Diabetes Drive High Rate of Kidney Failure in U.S.
Posted: Friday, July 21, 2006
Study shows marked difference between Americans and leaner Norwegian patients.


Glycemic Index Predicts Blood Glucose Level After Meal
Posted: Friday, July 14, 2006
Assessing a meal using the glycemic index, which lists the quality of carbohydrates contained in many common foods, appears to be a good way to predict the effect a meal will have on blood sugar levels.


New Guidelines Target Diabetic Kidney Disease: Screen at Diagnosis of Type 2 Diabetes
Posted: Friday, July 07, 2006
New guidelines developed for the first time by the Kidney Disease Outcomes Quality Initiative provide detailed information on how to improve clinical outcomes in patients who have both diabetes and chronic kidney disease.


Preop Glycemic Control Decreases Infection Risk
Posted: Friday, July 07, 2006
Tight control of glucose in the postoperative period results in fewer complications, including infections, and decreased mortality in both diabetic and nondiabetic patients.


Metformin Induces Long-Term Weight Loss in Teens
Posted: Friday, July 07, 2006
Metformin can induce long-term weight loss in obese, non-diabetic adolescents, and could possibly be useful in a regimen to help achieve weight loss in adolescents, who may have developed type 2 diabetes type due to overweight.


AHA Dietary and Lifestyle Recommendations Revised June, 2006
Posted: Friday, June 30, 2006
The 2006 AHA diet and lifestyle recommendations include guidelines for a healthy diet; healthy weight; cholesterol, BP, and fasting blood sugar control; use of supplements; physical activity; and avoidance of tobacco.


Costa Rica Travel Corp. will donate a portion of the proceeds to and is a sponsor of Defeat Diabetes Foundation.
Send your unopened, unexpired test strips to

:


Defeat Diabetes Foundation
150 153rd Ave, Suite 300
Madeira Beach, FL 33708
DDF advertisement
Analyze nutrition content by portion
DDF advertisement