This site complies with the HONcode standard for trustworthy health information:
verify here.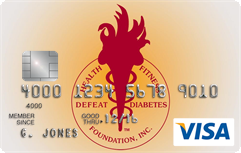 Rewarding for
you and us
Defeat Diabetes Foundation
Defeat Diabetes
Foundation
150 153rd Ave,
Suite 300
Madeira Beach, FL 33708
Self-Management » Monitor
Search our News Articles Archives for diabetes and health news. Search by word or phrase. The latest article will appear first.
Total Calories, Not Carbs or Protein, Key to Weight Loss
Posted: Tuesday, June 28, 2011
The key to successful weight loss, a critical component of type 2 diabetes prevention and management, is adherence to a diet in everyday life. But despite the controversies such as low-carb vs. low fat, it is not clear what the ideal weight loss diet for people with diabetes would look like.


The Latest on Vitamin D: Is More Better?
Posted: Saturday, June 25, 2011
Does vitamin D really help to prevent type 2 diabetes? Does having a deficiency lead to complications? The latest research on this topic seems to suggest the answer may be "yes" to both of these questions.


In Diabetes Patients, Good Scores on Bone Tests May Not Rule Out Risk
Posted: Saturday, June 11, 2011
Although many older diabetes patients have good bone density scores, they are as prone to fractures as people with osteoporosis.


Low-fat Chocolate Milk Best for Post-exercise
Posted: Saturday, June 11, 2011
Drinking low-fat chocolate milk after a tough workout provides the right mix of carbohydrates and high-quality protein, U.S. researchers found.


Declining Coronary Heart Disease Risk among Diabetes Patients
Posted: Saturday, June 11, 2011
The estimated 10-year risk for coronary heart disease (CHD) among adults with diabetes has declined significantly in the past decade, U.S. data show.


Possible New Treatment for Prediabetic Patients
Posted: Saturday, June 11, 2011
A natural product called DLPC (dilauroyl phosphatidylcholine) increases sensitivity to insulin and reduces fatty liver.


High-Fat Diet During Pregnancy Programs Child for Future Diabetes
Posted: Saturday, June 11, 2011
A high-fat diet during pregnancy may program a woman's baby for future diabetes, even if she herself is not obese or diabetic.


HbA1C Test Poorly Predictive in Dialysis Patients
Posted: Saturday, June 11, 2011
Conventional glucose control monitoring methods may not be as meaningful in diabetes patients with end-stage renal disease, researchers found. Patients on dialysis will normally show a lower A1c than they actually have, giving patients and physicians a false sense of security.


Young Diabetes Patients Using Oral Antidiabetics and Insulin at Higher Risk of Depression
Posted: Sunday, June 05, 2011
The risk of depression among patients with diabetes varies depending on age and type of diabetes according to new research.


Low-carb, Higher-fat Diets Add No Arterial Health Risks for Obese People Seeking to Lose Weight
Posted: Sunday, June 05, 2011
Overweight and obese people looking to drop some pounds and considering one of the popular low-carbohydrate diets, along with moderate exercise, need not worry that the higher proportion of fat in such a program compared to a low-fat, high-carb diet may harm their arteries, suggests a pair of new studies by heart and vascular researchers at Johns Hopkins.


Costa Rica Travel Corp. will donate a portion of the proceeds to and is a sponsor of Defeat Diabetes Foundation.
Send your unopened, unexpired test strips to

:


Defeat Diabetes Foundation
150 153rd Ave, Suite 300
Madeira Beach, FL 33708
DDF advertisement
Analyze nutrition content by portion
DDF advertisement