This site complies with the HONcode standard for trustworthy health information:
verify here.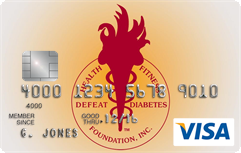 Rewarding for
you and us
Defeat Diabetes Foundation
Defeat Diabetes
Foundation
150 153rd Ave,
Suite 300
Madeira Beach, FL 33708
Self-Management » Self-Management
Search our News Articles Archives for diabetes and health news. Search by word or phrase. The latest article will appear first.
Cutting Calories Helps You Live Longer
Posted: Monday, April 24, 2006
Reducing calories over six months resulted in a decrease in fasting insulin levels and body temperature, two biomarkers of longevity.


Diabetic Children Should Be Screened for Depressive Symptoms
Posted: Monday, April 24, 2006
Poor glycemic control and frequent ER visits are among the signs that a child or adolescent with diabetes may have a depressed mood.


Using a Blood Glucose Monitoring Manual to Improve Control
Posted: Monday, April 24, 2006
"Recognizing the link between BG monitoring and improved glycemic control, [we] designed an educational booklet, the Blood Sugar Monitoring Owner's Manual (BGMOM), with the goal of improving the physical and emotional well-being of patients with diabetes by increasing adherence to BG monitoring.


Three-Week Diet/Exercise Study Shows 50% Reversal in Type 2 Diabetes
Posted: Friday, April 21, 2006
The study shows, contrary to common belief, that Type 2 diabetes and metabolic syndrome can be reversed solely through lifestyle changes." This regimen reversed a clinical diagnosis of Type 2 diabetes or metabolic syndrome in about half the participants who had either of those conditions.


Scientists Say Exercise Strengthens Brain
Posted: Wednesday, March 29, 2006
It boosts brain power by building new brain cells in a brain region linked with memory and memory loss.


Pregravid Physical Activity Predicts Gestational Diabetes Mellitus Risk
Posted: Friday, March 24, 2006
Women who are physically active before pregnancy are less likely to develop gestational diabetes mellitus (GDM), and the GDM risk also rises with the amount of pre-pregnancy television viewing, a new study shows.


Glycemic Index 'Unrealistic' and Not Very Useful
Posted: Friday, March 17, 2006
The glycemic index, a current hot diet trend, "does not seem useful in understanding how diet impacts health, it only makes life more complicated for those trying to adopt a healthier lifestyle." says the author of a new study.


U.S. Diabetes Population Grows 86 Percent Over Last Decade
Posted: Thursday, March 16, 2006
Research reveals diabetes complications are widespread and growing, and patients desire to gain better control.



Vinegar Significantly Lowers Blood Glucose, Insulin Response, and Increases Satiety
Posted: Thursday, September 29, 2005
Supplementation of a meal based on white wheat bread with vinegar reduced postprandial responses of blood glucose and insulin, and increased the subjective rating of satiety.




Costa Rica Travel Corp. will donate a portion of the proceeds to and is a sponsor of Defeat Diabetes Foundation.
Send your unopened, unexpired test strips to

:


Defeat Diabetes Foundation
150 153rd Ave, Suite 300
Madeira Beach, FL 33708
DDF advertisement
Analyze nutrition content by portion
DDF advertisement