This site complies with the HONcode standard for trustworthy health information:
verify here.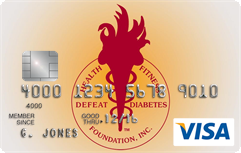 Rewarding for
you and us
Defeat Diabetes Foundation
Defeat Diabetes
Foundation
150 153rd Ave,
Suite 300
Madeira Beach, FL 33708
Self-Management » Alternative Medicine
Search our News Articles Archives for diabetes and health news. Search by word or phrase. The latest article will appear first.
Tailored Diabetes Care Gets Results
Posted: Thursday, March 01, 2007
Culturally specific diabetes management programs work better than a one-size-fits-all approach, going by the results achieved with a program tailored to Latino patients.


Sleep Expert Issues Wake Up Call To Women Who Snore-Diabetes Is A Risk
Posted: Thursday, March 01, 2007
New research shows that snoring doesn't have to be loud to cause health problems especially in women, according to sleep expert and Professor of Medicine at the University of Sydney, Colin Sullivan. FDA


Muscle Contraction Increases Insulin Sensitivity
Posted: Thursday, March 01, 2007
In line with previous findings, acute muscle contraction or exercise can restore insulin sensitivity in insulin-resistant skeletal muscle, according to findings from a new study.


Nurse-led Diabetes Care Cuts Complications, Costs
Posted: Wednesday, February 21, 2007
Putting a nurse in charge of care for people with diabetes sharply reduces their need for urgent and emergency care, and reduces costs, a new study shows.


Guided Breathing Lowers Blood Pressure in Type 2 Diabetes
Posted: Wednesday, February 14, 2007
Self-treatment with a biofeedback device that guides breathing can significantly lower blood pressure among patients with type 2 diabetes.


Flaxseed Oil Lowers Blood Pressure
Posted: Wednesday, February 14, 2007
Regularly eating a diet supplemented with flaxseed oil may lower blood pressure and reduce risk of cardiovascular disease, according to a new study.


Exercise Pivotal In Preventing And Fighting Type 2 Diabetes
Posted: Wednesday, February 14, 2007
A new study says that acute exercise - as little as 15 minutes a day - can have a profound influence on preventing and fighting the disease.


A First in Pre-Diabetes Intervention Programs
Posted: Thursday, February 08, 2007
A hospital in Mineola begins a Pre-Diabetes Intervention Program, designed to promote lifestyle change among individuals with pre-diabetes.


Caffeine Halves Pain After Exercise - Study
Posted: Friday, February 02, 2007
One less excuse not to exercise. Having a caffeine supplement, equivalent to about two cups of coffee, an hour before exercise may reduce muscle pain afterwards by 48 per cent, says researchers. More effective then aspirin, ibuprofen, and naproxen


Old Cholesterol Remedy Makes a Comeback
Posted: Friday, February 02, 2007
Studies show that adding niacin to a statin can raise HDL's as much as 35% and reduce triglycerides by 50% and reduce the risk of heart attack or stroke by 70 percent.


Costa Rica Travel Corp. will donate a portion of the proceeds to and is a sponsor of Defeat Diabetes Foundation.
Send your unopened, unexpired test strips to

:


Defeat Diabetes Foundation
150 153rd Ave, Suite 300
Madeira Beach, FL 33708
DDF advertisement
Analyze nutrition content by portion
DDF advertisement