This site complies with the HONcode standard for trustworthy health information:
verify here.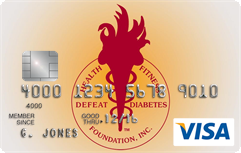 Rewarding for
you and us
Defeat Diabetes Foundation
Defeat Diabetes
Foundation
150 153rd Ave,
Suite 300
Madeira Beach, FL 33708
Self-Management » Alternative Medicine
Search our News Articles Archives for diabetes and health news. Search by word or phrase. The latest article will appear first.
Pre-Natal Nutrition Essential to Preventing Future Disease in Offspring
Posted: Monday, April 13, 2009
Women consuming unhealthy diets during pregnancy put their child at risk for numerous future health problems, suggests a recent study. Diabetes, cardiovascular disease (CVD), obesity, and stunted growth, were seen to be the most prevalent complications developed in animal models, where the mother's had poor nutrition.


Olive Oil Compound Protects Against Heart Disease
Posted: Saturday, April 11, 2009
Already known to have general antioxidant properties, a specific antioxidant compound within olive oil has recently been identified, that may explain why people whose diets are high in olive oil have a lower incidence of cardiovascular disease (CVD).


Bariatric Surgery Causes Most Cases of Type 2 to Remit Long-Term
Posted: Thursday, March 26, 2009
In morbidly obese patients with Type 2 diabetes, bariatric surgery leads to resolution or improvement of the disease in close to 90% of cases, with benefits usually maintained for at least 2 years, according to a meta-analysis.


Barley Reduces LDL Cholesterol and Triglycerides
Posted: Thursday, March 26, 2009
Barley may play a role in reducing cardiovascular risk, a meta-analysis showed. Patients who ate barley regularly had a statistically significant reduction in total cholesterol, LDL cholesterol, and triglycerides.


French Fries Linked to Stroke Rates
Posted: Thursday, March 26, 2009
Neighborhoods where fast food joints abound appear to have higher stroke rates but whether the link is causal is under question, researchers said.


Psoriasis Patients at Increased Diabetes, Heart Disease Risk
Posted: Tuesday, March 17, 2009
People with severe psoriasis are at an increased risk of developing serious medical conditions, including cardiovascular disease and diabetes, says a dermatologist from the University of Pennsylvania.


Cinnamon Dose-Dependently Reduces Insulin Concentration
Posted: Tuesday, March 17, 2009
The ingestion of 3 g of cinnamon reduces serum insulin levels after mealtime and increases the concentration of glucagon-like peptide 1 (GLP-1), a gastrointestinal hormone that has been shown to delay gastric emptying and minimize the feeling of hunger after eating.


Diabetes Drugs Given 'Too Soon'?
Posted: Tuesday, March 17, 2009
One in three people with Type 2 diabetes are given medication too soon, instead of being urged to eat better and do more exercise, a UK study suggests.


Power to Prevent: Helping African Americans Prevent Type 2 Diabetes
Posted: Tuesday, March 17, 2009
"Power to Prevent: A Family Lifestyle Approach to Diabetes" helps African Americans learn how to prevent or delay Type 2 diabetes through physical activity and making healthy food choices.


Diabetic Males Less Stinky
Posted: Monday, March 16, 2009
Men with diabetes have been observed to have low levels of hydrogen sulfide (H2S), a compound responsible for the smell of rotten eggs.. While this observation may make diabetic males slightly more tolerable to be around, low H2S levels increase the risk of high blood pressure, which is a strong link between diabetes and cardiovascular disease (CVD).


Costa Rica Travel Corp. will donate a portion of the proceeds to and is a sponsor of Defeat Diabetes Foundation.
Send your unopened, unexpired test strips to

:


Defeat Diabetes Foundation
150 153rd Ave, Suite 300
Madeira Beach, FL 33708
DDF advertisement
Analyze nutrition content by portion
DDF advertisement