This site complies with the HONcode standard for trustworthy health information:
verify here.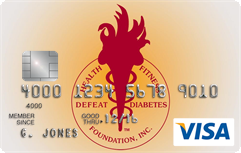 Rewarding for
you and us
Defeat Diabetes Foundation
Defeat Diabetes
Foundation
150 153rd Ave,
Suite 300
Madeira Beach, FL 33708
Self-Management » Alternative Medicine
Search our News Articles Archives for diabetes and health news. Search by word or phrase. The latest article will appear first.
The Mediterranean Diet Relooked at for Flaws
Posted: Tuesday, June 30, 2009
The Mediterranean diet is back in the news with new information suggesting that "wine, vegetables and little meat [are a] recipe for long life." The researchers said that they had found that not all components of the Mediterranean diet had the same benefits.


Adequate Vitamin D Levels Aid Weight Loss
Posted: Tuesday, June 30, 2009
Through its effect on adipose metabolism, vitamin D, the precursor and active forms, in adequate levels, plays an important role in helping patients lose weight, according to new research.


Using Vitamin C Plus Insulin to Stop Diabetes Damage
Posted: Wednesday, June 24, 2009
Researchers have found a way to stop the damage caused by Type 1 diabetes with the combination of insulin and a common vitamin found in most medicine cabinets. This simply means that getting your glucose under control is not enough.


Cancer Patients May Benefit from Diabetic Drug
Posted: Saturday, June 20, 2009
Metformin, a widely used anti-diabetic drug, has the effect of making cancer therapies and vaccines more effective by boosting the immune system, according to a recently published study.


The Versatile Benefits of Red Wine and Component Resveratrol
Posted: Thursday, June 18, 2009
Moderate red wine consumption is known to have many benefits, including protection against heart disease, diabetes and neurodegenerative conditions, and is believed to be the ultimate answer to the "French paradox." Red wine is a complex chemical mix, with many of its constituents believed to benefit the human body in some form. Polyphenols, especially resveratrol, are believed to be a particularly important component of red wine when considering health benefits, and a recent review has displayed the far-reaching potential for these compounds.


Three New Weight-Loss Drugs Show Benefits for Diabetics
Posted: Wednesday, June 17, 2009
Three investigational diet drugs hold promise for preventing and treating diabetes. The findings show that the drugs can help "halt the progression towards Type 2 diabetes.


Meditative Yoga Effective Treatment for Insomnia
Posted: Sunday, June 14, 2009
Irregular and insufficient sleeping schedules have been linked to numerous health concerns, such as obesity, heart disease, diabetes and dementia. A recent study has concluded that practicing daytime deep relaxation techniques, namely meditation, greatly helps limit incidence of insomnia, potentially helping decrease risk of developing these above conditions.


Vitamin C Helps Protect Against Type 1 Diabetes Damage
Posted: Friday, June 12, 2009
Poor blood glucose control can lead to blood vessel and nerve cell damage in diabetics, and the only known way to prevent this is to maintain healthy blood glucose levels, and even this doesn't always work. A recent research team, however, has found that combining insulin with vitamin C stops blood vessel damage in type 1 diabetics.


Pregnant Women Should Take Multivitamin Supplements
Posted: Monday, June 08, 2009
Low birth weights are closely associated with many infant mortality's, as well potentially being associated with future incidence of diabetes and heart disease in adulthood. Currently, many doctors recommend pregnant women take iron-folic acid supplements to limit risk of low birth weights, but a recent meta-analysis study has found that taking multivitamins during pregnancy may be more effective to this aim.


Poll: Prevention Top Health Reform Priority For Americans
Posted: Monday, June 08, 2009
Health reform proposals that emphasize prevention will have broad support.


Costa Rica Travel Corp. will donate a portion of the proceeds to and is a sponsor of Defeat Diabetes Foundation.
Send your unopened, unexpired test strips to

:


Defeat Diabetes Foundation
150 153rd Ave, Suite 300
Madeira Beach, FL 33708
DDF advertisement
Analyze nutrition content by portion
DDF advertisement